Ducab wins 4th consecutive recognition as a 'Superbrand'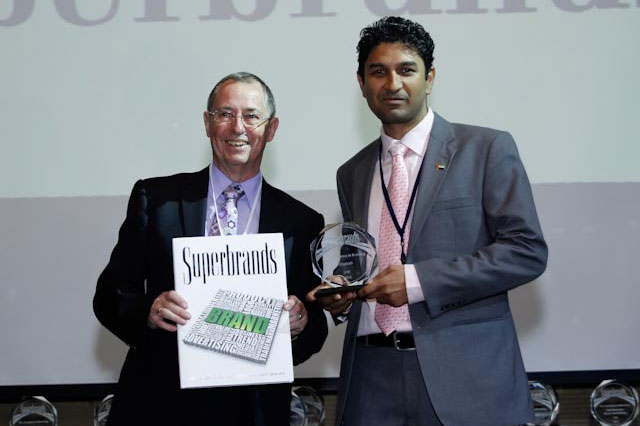 Following on from record sales of AED 4.9 billion in 2011, Ducab, one of the leading manufacturers of copper cables in the Middle East and one of the oldest brands in the UAE, has been voted a 'Superbrand' for the fourth consecutive year. The company was one of a mere handful of industrial and manufacturing brands honored with recognition as a 'Superbrand', in an award for marketing excellence normally associated with well known consumer and retail businesses.
There were a total of 1,341 brands on the shortlist and, of these, just 54 became Superbrands. Over 2400+ senior industry professionals voted for these brands before the jury comprising of Colm Mcloughlin (Managing Director, Dubai Duty Free), Laila Suhail (Chief Executive Officer, Dubai Shopping Festival), H.E. Sheikha Lubna Al Qasimi (Minister, Ministry of Foreign Trade), Mishal Kanoo (Deputy Chairman – UAE & Oman, The Kanoo Group) among other respected juries selected the final shortlist of the 54 Superbrands.
"We are absolutely delighted to have yet again been selected as a 'Superbrand'. The consistency with which the Ducab brand is growing is testament to the dedication of our committed team of employees, to whom I'd wish to dedicate this award. Ducab's success is based on a firm commitment to stringent quality standards, rigorous testing and safety compliance, and locally producing cables, wires and high grade copper products that are a very viable substitute to imports," said Ashish Chaturvedy, Ducab Marketing Manager.
"The Ducab message of consistent quality has been very well received in the market, and we would like to thank the Superbrands jury for selecting us for the fourth year running. This is an unusual achievement for a manufacturing brand, and offers further impetus for us to continue to develop our human capital, expertise and product range," Chaturvedy added.
Ducab's 1,200 strong workforce is sourced from all parts of the globe. Along with UAE Nationals, other represented nationalities include Bangladeshi, British, Canadian, Egyptian, Filipino, Indian, Indonesian, Iraqi, Japanese, Jordanian, Lebanese, Malaysian, Nepali, Omani, Pakistani, Palestinian, Romanian, South African Sri Lankan, and Swedish. The team has a cumulative 10,000+ years of cables and wires experience. UAE National Development continues to be a core focus with 40% of senior management and 18% of white-collar staff positions held by UAE Nationals.
"Every week Ducab produces ten million metres of insulated building wire cables which is enough each month to circle the globe. After our tremendous success in local and regional markets, the Ducab brand is now gearing up to explore market opportunities in Europe, Asia and Africa. We are working with international contractors and technology providers to ensure the success of our products and brand in the competitive arena. Ducab's success story proves that local UAE brands can compete with the best in the world," concluded Chaturvedy.
The Ducab product range covers High Voltage cables up to 400kV, Ducab Powerplus Medium Voltage cables up to 33kV, Low Voltage power cables, control and auxiliary, wiring and lead-sheathed cables, Ducab-Smokemaster low smoke and fume cables, and FLAMBICC (Fire Resistance Cables). Ancillary products include cable components and cable accessories, as well as copper rods and drawn wires that Ducab manufactures in its own copper rod plant in Abu Dhabi.