Ease planning and calculations with RC Beton's BIM objects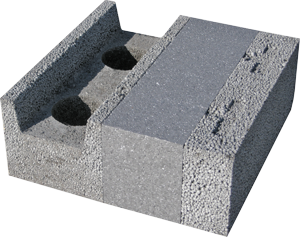 Building blocks by RC Beton are now available on the BIMobject® Portal, the objects for Revit are free of charge and include several features to facilitate efficient planning, calculations and reduce wastage. The objects are available as complete systems and/or as individual blocks. Thicknesses and the amount of concrete steel and glue are included to produce accurate bills of material.

The Mammut and Basement blocks can be used for cellars, sockets and even facades. Mammut blocks can replace three layers of traditional insulation blocks since the block already consist of all components needed. The Basement blocks include the effect of a strong inner wall, insulation and shaping in one operation, to achieve a clear saving in working hours.

Download RC Beton BIM objects for Revit

Because of the developments in "the digital construction", it is important for RC Beton to offer our customers BIM models of the products we can deliver for construction. When we were contacted by BIMobject we chose to corporate with them as an external supplier in the development of BIM models, said René Jespersen, Sales Manager at RC Beton.