EcoScreen - Perforated Screenwall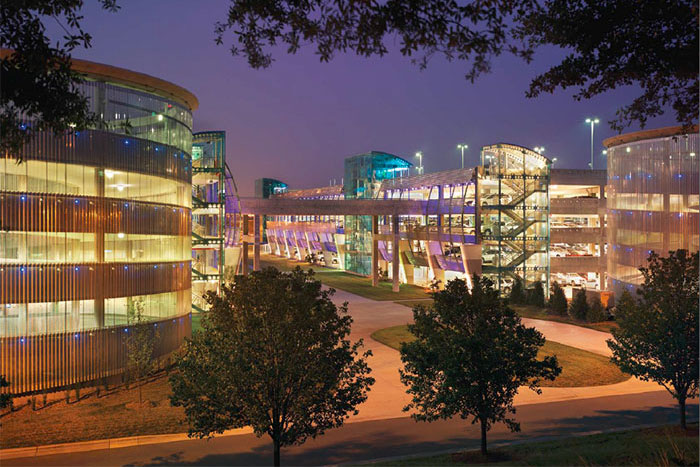 Achieve exciting, fresh new designs by incorporating CENTRIA EcoScreen Perforated Screenwalls into your next project. EcoScreen Perforated Screenwalls are made by punching millions of tiny holes across quality CENTRIA Profile Series panels. Especially excellent for open structures requiring ventilation or fall protection, EcoScreen Perforated Screenwalls also mask building equipment and control light pollution.

AN ENVIRONMENTALLY RESPONSIBLE DESIGN DECISION

CENTRIA EcoScreen Perforated Screenwalls, made from stainless steel or aluminum, contain a high percentage of recycled content and are themselves recyclable. The material is lightweight, requiring limited structural material usage.

In many applications, EcoScreen Perforated Screenwalls provide other environmental benefits including the reduction or elimination of artificial lighting, fresh air ventilation, and reduced light pollution.

EcoScreen, made with stainless steel and 100% renewable energy, earned the first ever Cradle-To-Cradle Gold Certification for exterior building products.
Categories: