CENTRIA expands the Cascade Metal Panel System
The most dynamic line of single-skin profile panels on the market just raised the bar. CENTRIA's Cascade metal panel system is changing the landscape of single-skin façades once again with nine new profiles, leading to hundreds of custom configurations and design options.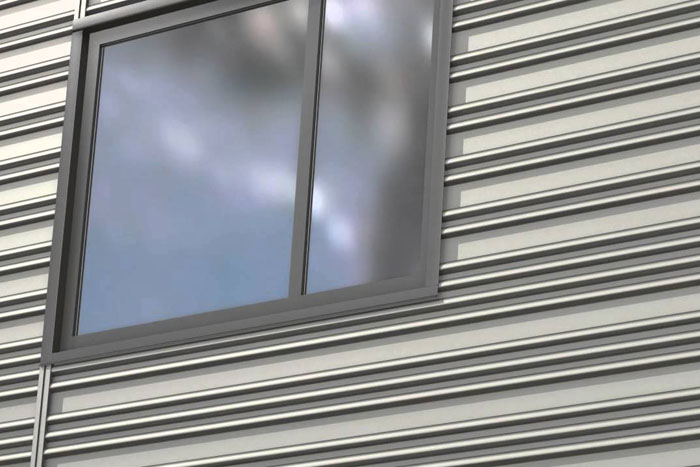 The latest Cascade profiles further expand CENTRIA's successful Profiles Series line of single-skin metal panels. Building on the product's distinct curves, CENTRIA developed high cell flats to accentuate the boldness of the 38mm deep ribs, complementing the product's initial profile offerings. Featuring concealed fasteners and a common-lock joint, each of the 16 unique profiles can be combined with each other. Cascade panels also integrate with CENTRIA's entire line of Concept Series® panels, allowing for unlimited design potential and distinctive building exteriors. Further configuration options include the ability to install each Cascade profile in horizontal and vertical applications.

The new panel profiles include Cascade:

CC-200
CC-210
CC-220
CC-610
CC-612
CC-613
CC-620
CC-623
CC-630
"The addition of nine new profile configurations to our Cascade line of single-skin metal panels pushes the building envelope even further,"
says Jeff Peskowitz, CENTRIA Profile Series and metal composite material product manager.
Single-skin metal panels have come a long way in offering architects a wide range of aesthetic possibilities, from unique fabrications and custom colors to a virtually unlimited combination of articulations, shadows, sight lines, and detail options. The products' versatility makes it the perfect choice for projects of all shapes and sizes.
Launched in 2013, "the Cascade metal panel system broke the mold with its signature curves and deep ribs, helping to meet the demand for unique aesthetics in a market filled with familiar angles," Peskowitz notes. "The distinctive profiles create a dynamic level of shadow relief unique to Cascade, while offering the same versatility and performance as other single-skin metal panels."
Cascade panels can be produced with either an embossed or smooth finish, and CENTRIA's popular MicroSeam® Corners option uses cutting-edge structural bonding techniques to make the panel corners appear virtually seamless, extending the profile to the edge of the building and beyond. Additional design options include the Cascade EcoScreen® perforated panel, available in the CC-260 profile.
When a project calls for a higher level of insulation, Cascade serves as an excellent rainscreen when combined with an insulated composite backup panel like CENTRIA's MetalWrapTM System. The curved Cascade panels feature stand-off clips for the horizontal version that provide a ventilation cavity and a continuous drain plane.
Categories: