Hansgrohe Has another Record-Setting Year
Continued Middle East expansion, long line of project wins and strong sales see the Hansgrohe Group go from strength to strength in the region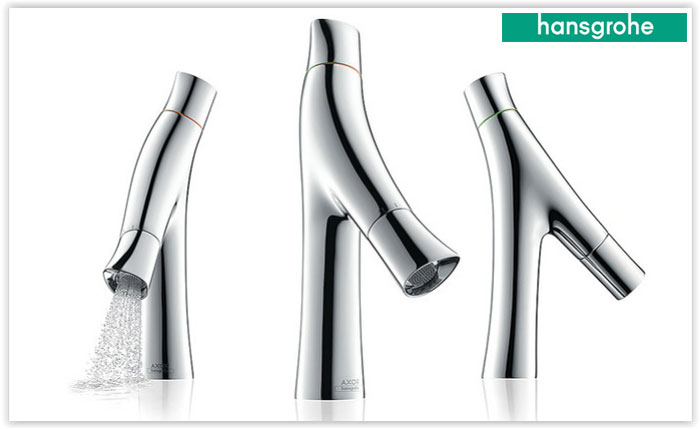 The Hansgrohe Group has ended the 2013 fiscal year with record sales as the mixer and shower manufacturer from the black forest in Germany generated global revenues of EUR 841.4 million (compared to EUR 805.5 million in 2012, and EUR 764 million in 2011). Against a backdrop of moderate economic growth rates across the globe, Hansgrohe delivered an above-average performance, with emerging markets such as the Middle East, Asia and Latin America strongly contributing to this positive trend.

With continued expansion in the Middle East market, Hansgrohe witnessed double-digit growth through increased retail sales and a long list of high profile project wins in the region including Sofitel Dubai The Palm Resort & Spa, EauOne Beirut, Sodic Forty West, Cairo, the Kempinski Hotel Khobar and King Abdullah Financial District in KSA, and The Domain hotel in Bahrain.

The Hansgrohe Middle East team also grew in line with its growing business, with the recent
expansion into the new office in the Jumeirah Lake Towers Freezone in Dubai from where the company is managing the continuous extension of its showroom customer and distributor networks.

Dirk Schilmoeller, Sales Director Middle East for Hansgrohe, says; "Our strong growth in the Middle East is based on Hansgrohe's outstanding capacity for innovation with the launch of several new products that have been received with great popularity in the region. This in turn has bolstered our regional sales and our project wins as we continue to expand within the GCC, North Africa and the Levant. The 2013 financial year has been a great success, and we are on track for this to continue as we further expand our team with new offices in Qatar and Saudi Arabia."

On a global level, the company opened several new branches, expanding its distribution network and increasing its global market presence. Hansgrohe also opened a showroom for its luxury designer brand, Axor, in the heart of Milan, presenting architects, interior designers and design enthusiasts with visions of the bathroom as a living space.

113 years since its establishment, strong investments through 2013 also led to the creation of new jobs growing the Hansgrohe family by 57 employees, bringing the total number of staff worldwide to 3,501 as of 31 December 2013.
Categories: