About AXOR Montreux
AXOR Montreux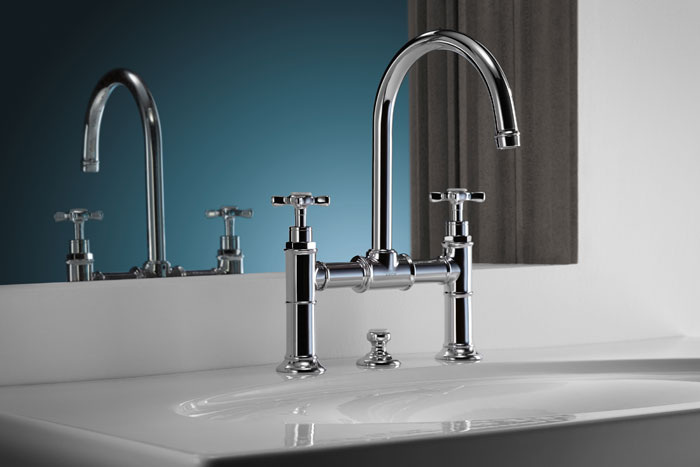 The period around the turn of the century. A symbol of fundamental change, and of technological advancement. Cultural opulence galore. Immortalised in Europe's grand hotels. Also in Montreux, the legendary spa resort on the shores of Lake Geneva.

The AXOR Montreux collection follows this same tradition. Mixers, showers and accessories featuring detailed references to the industrial design of the turn of the century. A perfect combination of authentic, classic design and modern technology. Without compromises. Perfection.

AXOR Montreux is a much-loved classic. To be found in the finest hotels. All over the world. In private bathrooms, too. In these, AXOR Montreux sets accents or complements classic interior design.

The AXOR Montreux collection includes mixers, showers and accessories – in the design of the first industrially manufactured mixers. Pieced together from individual elements. The shapes are modeled on the style of the turn of the century. Classic, with low spouts, or modern, with high spouts, featuring an authentic cross handle or modern lever handle. Both easy to operate. Ergonomic perfection.

News archive:
Axor Montreux: Authenticity in Perfection (1 Nov 2016)
22 40 00 - Plumbing Fixtures
22 41 00 - Commercial Plumbing Fixtures
22 41 00 - Residential Plumbing Fixtures