About Bathroom Mixer
Bathroom Mixer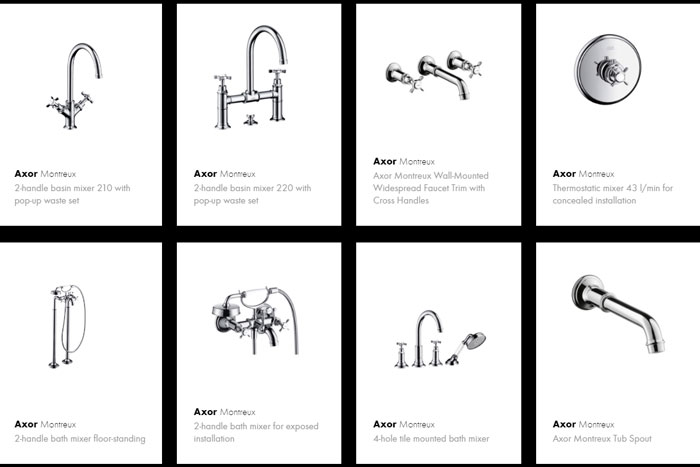 A new icon from the AXOR Montreux collection: the mixer with a lever handle. Easy to operate. Perfectly designed in the style of the early 20th century. Pieced together from individual elements. Authenticity in perfection.

From classic cross handles to modern lever handles. From individual elements – modeled after the style of the first mixers. Perfectly finished. Committed to technological advancement. For example, the cross handle. This turns the mixer off quickly and precisely.

AXOR Montreux for the wash basin: featuring single lever mixer, two-handle mixer, three-hole mixer and wall mixer variants.

10 28 00 - Toilet, Bath, and Laundry Accessories
22 40 00 - Plumbing Fixtures
22 41 00 - Commercial Plumbing Fixtures
22 41 00 - Residential Plumbing Fixtures