Hoermann introduces new British Standard steel-fire rated doors in the Middle East
Hoermann Middle East has introduced new British Standard fire-rated doors to meet special requirements of commercial construction sector. All the new doors are acoustic rated, thermally insulated, and with all-round sealing. Designed to meet the life-safety requirements in various types of buildings and structures, Hoermann's British Standard fire doors help prevent or contain the spread of fire. These doors truly complement existing passive fire-fighting systems.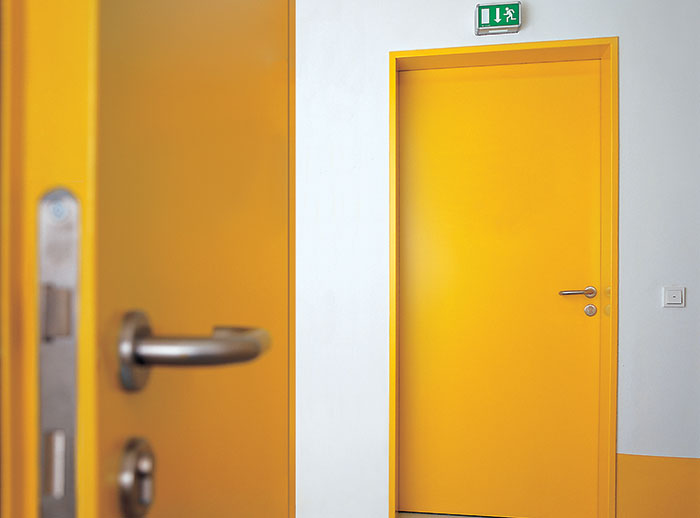 Darius Khanloo, managing director, Hoermann Middle East, said: "Our doors are available in single or double leaf with matching appearance. They are aesthetically appealing whether galvanized, powder-coated in Grey white or in stainless steel. These fire proof, quality doors are perfect for construction areas, factories and shops."

Hoermann steel fire-rated doors are available with a thin rebate (standard) or a thick rebate. They come with specialized 3-D hinges which are suited for the fine-tuning and subsequent adjustment of the door. Steel security bolts on the hinge side provide additional stability in the case of a fire. These new doors have 7 solid steel security bolts per door leaf, depending on the resistance class.

The doors are dual-handed with corner frame which helps you to determine the handing on-site - LH or RH hinged. You simply turn the doors around, without the need to remove and relocate bolts - a quick fitting method.

Hoermann has continually extended its fire protection programme. Today, as a result, the company can offer a complete and fully developed range.

Hoermann, being the first manufacturer to receive confirmation of sustainability, all its multi-function doors have an Environmental Product Declaration (EPD) in accordance with ISO 140425.

Categories:
08 11 00 - Metal Doors and Frames