Hörmann Rolling Shutters
Hörmann Middle East, the market leading industrial, commercial and residential door manufacturer has competed several projects using their stylish and resilient rolling shutters. The manufacturer installed these shutter at various different locations including the Etihad Cargo Village, Al Seer in Kizad, Sharjah Cooperative Society, Dubai Petroleum and the Mushrif Ambulatory Health Centre. Hormann also provided their high speed doors along with the rolling shutter for Carrefour in Al Ghurair Centre.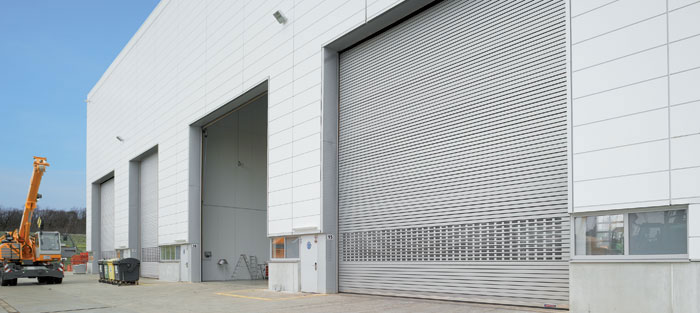 The rolling shutters are designed to combine safety and resistance with style and sophistication. These shutters come with Hörmann's fail-safe locks including the lockable bottom profile with profile cylinder, shoot bolts, and electromagnetic locking that secures the bottom profile to the side guides, making it impossible to open by force. Moreover, the shutters also feature an acoustic insulation technology to reduce noise and thermal insulation technology to maintain indoor temperature.

Darius Khanloo, Managing Director of Hörmann Middle East, commented on the completion saying: "Our Rolling Shutters were selected for their safety, security, usability and aesthetic appearance. Our in-house team works hard to provide the market with the best features incorporated into different options. The Rolling Shutters provide easy operation for commercial buildings and warehouses, and its compact construction makes it ideal for fitting situations with limited spaces, making the Rolling Shutter a unique product that can cater to numerous different demands."

Hörmann's rolling shutters also feature automatic setting for opening and closing that can be changed to manual as preferred by the operator. Furthermore, all Hörmann products have been tested for anti-fall safeguard, trap protection, and trap guard, combining efficiency, elegance, and consumer safety.

Categories: