Hoermann launches ThermoSafe and ThermoCarbon aluminium entrance doors in the Middle East
Hoermann Middle East has launched new ThermoSafe and ThermoCarbon aluminium entrance doors in elegant designs providing security and highest thermal insulation. It offers individual design possibilities and security standards, making home not only secure, but also stylish.

According to Darius Khanloo, managing director, Hoermann Middle East, "An entrance door is the first point of contact with a home and so should be very special. It should match the style of your home and be of good quality, expressing your good taste. With stylish, coordinated design elements, our new entrance doors are visually impressive and meet high security standards and help save energy with high thermal insulation values. Aluminium doors look new for years. We also offer a large variety of options in regards to technical equipment and design."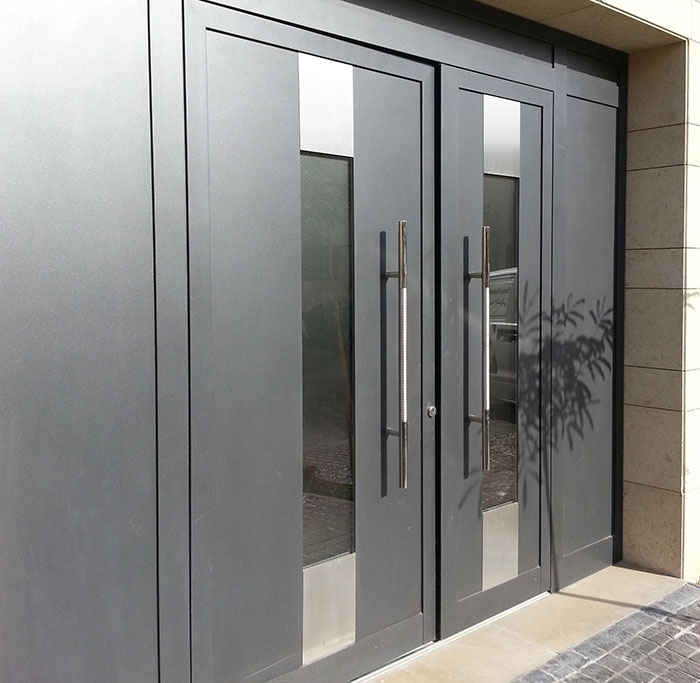 Being the new generation of high-insulation entrance doors, ThermoSafe and ThermoCarbon entrance doors are up the ante: with flush-fitting, 100 mm thick door leaf, thermal break, the carbon glass-fibre, standard triple or quadruple thermal insulated glazing and triple sealing, they provide maximum thermal insulation for low-energy house construction.

When it comes to security, all doors have multiple-point locking as standard and can also have optional features added. This means the hinge side is better protected against forced opening. Customers can also opt for ThermoSafe and ThermoCarbon entrance doors' side elements and transom lights with break-in resistant features – giving you and your family more security.

Accident prevention and break-in protection comes first, highly insulated edge compound with thermal break (warm edge) and the glazing offers high thermal insulation for effective energy saving. Along with high acoustic insulation and the standard 5-point security lock, your home is protected from break-ins and noise is kept out for more peaceful living conditions.

Categories: