Hormann Expands Presence in the UAE with New Showroom in Jebel Ali Free Zone
The market leading industrial, commercial and residential door manufacturer Hormann has opened a new facility which includes an extensive showroom, offices, warehouse and assembly plant in Jebel Ali Free Zone in Dubai, as part of its plans to strengthen its presence in the region.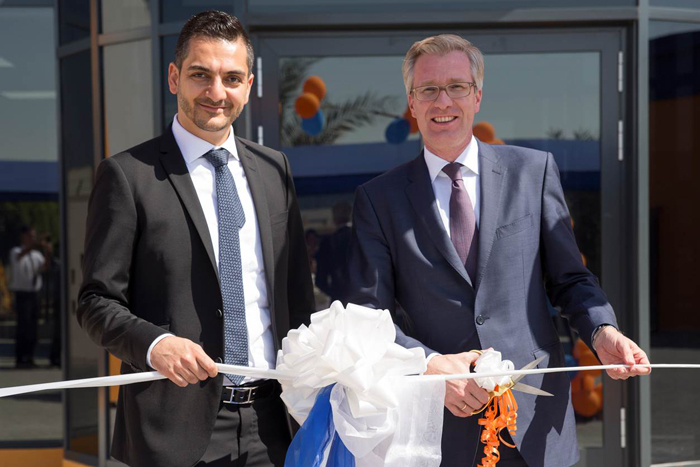 Christoph Hormann, general partner of Hormann officially opened the new outlet which displays the company's latest products including garage doors, sectional doors, rolling shutters, domestic doors, amongst many others. The showroom is fully interactive and allows the customers to experience the functionality and user friendliness of the Hormann products.

Speaking at the opening, Christoph Hormann, said: "We believe in the long term growth prospects of the Middle East construction sector. Since we established our subsidiary in the region in 2009, we have come a long way. Our products are now widely used in the region and are known for their quality and reliability. We have expanded our team here, and with our assembly plant in Dubai, we are able to make quicker deliveries. Our new showroom will give our customers a first-hand experience of our products."

The company is also planning to launch the assembly of three types of high speed doors: V5015SEL, V5030SEL and V6030SEL

According to Darius Khanloo, managing director, Hormann Middle East, "Hormann has worked on a number of prestigious projects in the UAE and the region, and with the opening of our new showroom featuring our latest products under one roof, we aim to be part of many more upcoming projects across the region."

Hormann offers complete systems for modern industrial structures as well as high class residential and commercial products.
Categories: