Hormann introduces high speed internal door for air purification
Hormann Middle East has introduced V 3015 Clean, a high speed roller door with a transparent curtain incorporating spring steel stabilization. The Hormann V 3015 Door is an internal door used for clean rooms with a fully transparent curtain that has a thickness of 4.0mm.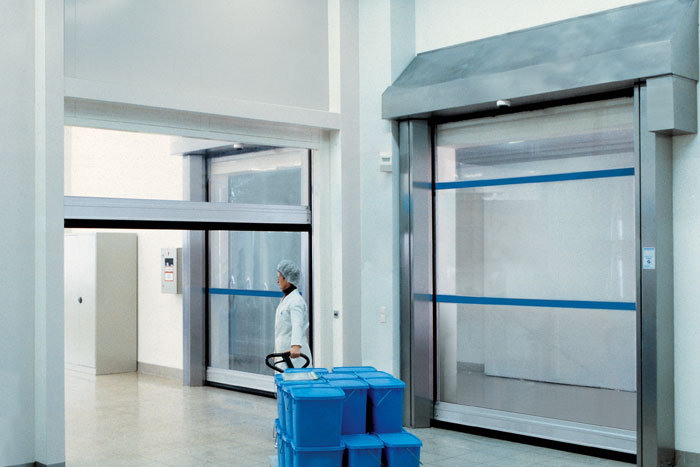 Air purification in clean rooms can result in a pressure difference of up to 50 Pa. The fully transparent curtain of this clean room door is tightly integrated in the special side guides. This minimises air loss (leakage) and enables an optimum design for ventilation systems. With standard FU control, the maximum opening and closing speed is 1.5 m/s and 0.5 m/s, respectively.

Darius Khanloo, managing director at Hormann Middle East & Africa says, "A stainless steel cover on the shaft and operator, and welded on spring steel stabilisation are further characteristics of this door. The door has integrated safety features, for instance in place of emergency openings, there is a crank handle, with an option of automatic door opening via UPS in case of power failure."

The wind lock strip is available in a range of colors that includes zinc yellow, pure orange, carmine red, gentian blue, and agate grey.
Categories: