Hormann introduces Spiral doors with non-contact roll-up technology
Hormann Middle East & Africa has introduced high speed spiral door HS 7030 PU with non-contact roll-up technology and PU-foamed door leaf. Forming a compact spiral guide, the sections are securely guided into a spiral bracket without any contact. With the high-performance 3-phase frequency converter control (FU) and the chain mechanism with spring compensation, the door reaches an opening speed of up to 2.5 m/s.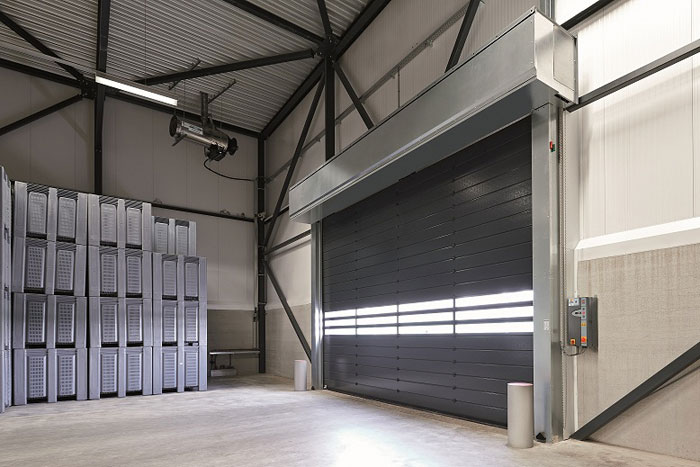 The fast insulated door can also be fitted externally. The PU-foamed sections are supplied as standard with a finely profiled Micrograin surface in white aluminum.

The sections are Stucco-textured on the inside. Optional glazing 26-mm-thick DURATEC double glazing guarantees maximum scratch resistance and excellent thermal insulation values. The non-contact roll-up technology pulls the sections into the spiral bracket at a high speed and without any wear.

Darius Khanloo, managing director at Hormann Middle East & Africa comments on the spiral door's integrated safety feature, "The integrated light grille in the closing zone increases the door's safety. The door's catch safety device is located in the operator. It is easy to fit and maintain with no additional installations such as a closing edge safety device."

An aluminium rail construction in natural finish divides the glazing, using stabilising intermediate spacers. DURATEC triple glazing is also available on request for even better thermal insulation.
Categories: