Hormann launches automatic bollard variants for higher security levels
Hormann Middle East and Africa has introduced automatic bollards in three versions: one version with an integrated electromechanical operator for average use frequencies; a variant with an integrated hydraulic operator for very frequent use and the third variant being an automatic bollard RI-H with reinforced cylinder material, offering particularly high protection.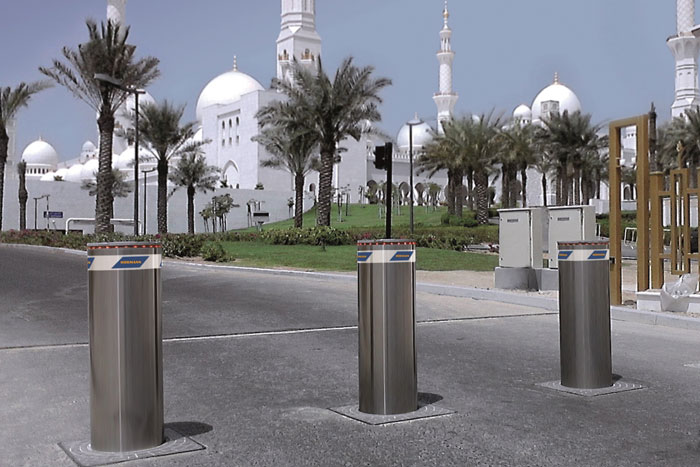 Commenting on the launch, Darius Khanloo, managing director, Hormann Middle East and Africa, said: "These bollards allow for automatic lifting and lowering by integrated hydraulic operator and come with the option of Emergency Fast Operation (EFO)function. Automatic bollards successfully restrict access to car parks, controlling vehicle access in and out of an area. They can be integrated with other barriers to increase security levels if required."

Control unit can be extended to control multiple bollards simultaneously.

Bollards provide a high security, discreet solution for traffic control. Hormann has developed many models of bollards to meet the technical and aesthetic standards and security needs of its clients.
Categories: