Hörmann Middle East to display new Rollmatic Rolling grille at Big 5
Hörmann Middle East, the market leading industrial, commercial and residential door manufacturer will have one of the largest stands at Big 5 this year displaying the latest technology and designs in garage doors, entrance doors, fire doors and smoke-tight door assemblies, industrial doors and loading technology, at its 168 sq. meters stand.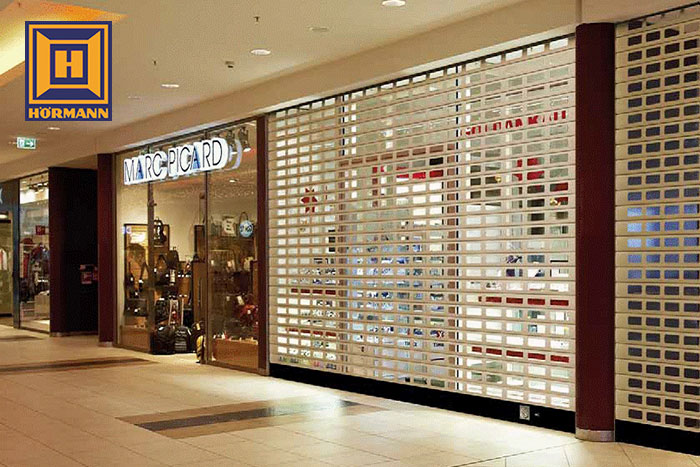 According to Darius Khanloo, Managing Director of Hörmann Middle East, "This is going to be our fifth year of participation at Big 5 which underlines our strong faith in the event. Our newest product on display will be the Rollmatic Rolling grille. With its compact design, it is the ideal solution for store grilles in confined spaces. Also new to this region are environmentally sustainable Industrial Sectional Doors. They are made of aluminum and are scratch resistant. Our range of industrial, commercial and residential doors which will be displayed at Big 5 will give customers an unmatched experience of the latest technology and advancements in safety, aesthetic design and quality."
Khanloo added, "We will also highlight to our customers the Fire and Smoke-Tight Sliding Doors and Multi-Purpose Sliding Doors. They are made of steel and stainless steel. Our multi-functional doors are characterised by their matching appearance which is an advantage for architects and building owners."
Hörmann has a flagship showroom in Jebel Ali Free Zone, a fully functional assembly plant and a warehouse in Dubai Investment Park. All Hörmann fire rated steel doors are approved by the UAE Civil Defense and Civil Defenses in Qatar and Oman. Early this year the company opened a new branch office in Qatar.
The company's range of industrial doors include trend-setting and space saving industrial sectional doors, rolling shutters and rolling grilles, high speed doors for economical transportation logistics, strip curtains for space savings, fire sliding doors, flexible double action doors, bounce resistant doors for sports halls, collective garage doors and sliding gates.
The company produces fully glazed smoke-tight fire proof doors, T30 and T90 tubular frame parts in steel and aluminium, flush-fitting steel fire doors, and sturdy doors made of steel and stainless steel amongst others.
Hörmann Middle East will be present at Dubai World Trade Center, Zaabeel Hall, German Pavilion, Stand No: J120 from November 25-28, 2013.
Categories:
08 11 00 - Metal Doors and Frames