Hörmann Multi-Purpose Sliding Doors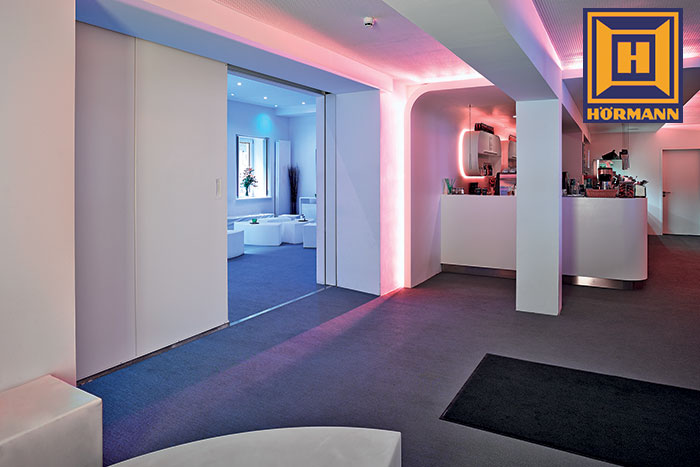 In-house product development
Growing and constantly changing functional and safety requirements necessitate continuous new construction / equipment developments and improvements, especially when it comes to moveable construction components such as doors. In this area, our qualified development teams time and again prove their great specialised expertise.
Highly sophisticated production methods
We at Hormann rely on the latest production technology at our specialised factories. Computer-controlled operations ensure dimensionally accurate elements with perfectly fitted fittings and functional parts.
Fire testing centre with test laboratory
Our new and further developments are constantly tested for the required fire resistance and smoke-tightness through in-house fire tests at our fire testing centre.
The knowledge gained from these tests ensures high fire protection for buildings. They also allow us to optimally prepare our innovations for the official inspections by the accredited testing centres for official approvals.
Expert building support
Experienced specialists of our customer-oriented sales organisation support you from the planning stage, through technical clarification up to the final building inspection.
Expert fitting is guaranteed by experienced Hormann fitters and the specialised trained staff of Hormann's partners.