About Doors
Doors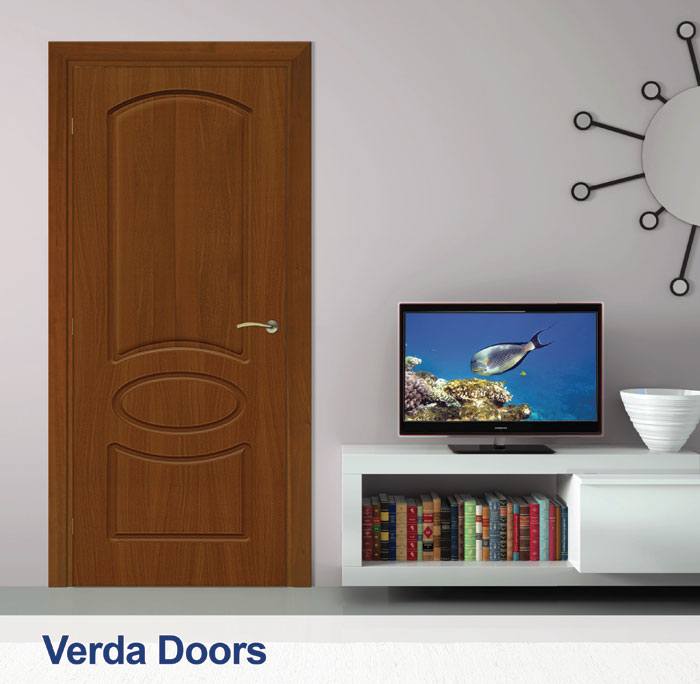 Verda Doors, a division on Intermetal offers a range of high-quality doors for all applications.
Intermetal employs latest manufacturing technologies in providing doors in PVC, MDF and Veneer Finish. The door panels are manufactured using softwood, solid core, semi-solid core or honeycomb core. The panel bars are bonded along the length on the "minispike", thus alleviating the deformation of any component. The wide selection of doors offered has been achieved by combining natural and synthetic materials and using different textured surfaces.
Each door is fitted with stylish door accessories and the door frames, architraves and extensions work with a telescopic connection system that enables easy and quick installation.
We endeavour to consistently manufacture various types of quality internal doors that will definitely add value and style to any property. Our range includes:

MDF Doors Laminated with PVC Film
PVC Skin Doors Laminated with PVC Film
MDF doors laminated with Veneer
MDF Doors Laminated with Eco-veneer
PVC Doors Laminated with Eco-veneer
Eco-Veneer Skin Doors
Fire Rated Doors
Solid wood Doors

08 14 00 - Wood Doors
08 15 00 - Plastic Doors