About uPVC Door and Window Profiles
uPVC Door and Window Profiles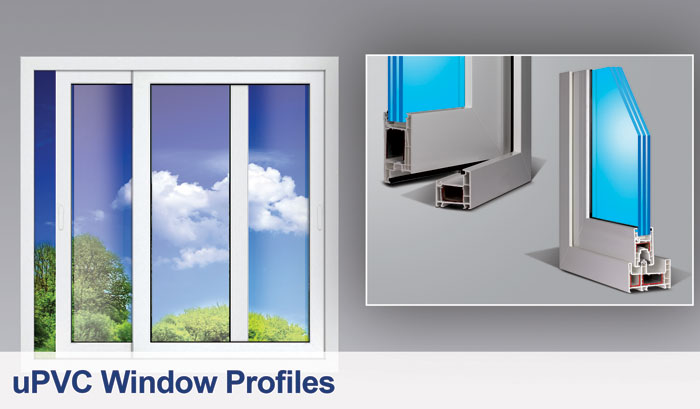 Interplast, a primary member of Harwal Group is a leading manufacturer of many innovative products in the GCC for the construction industry that include electrical cable management systems, wiring accessories, architectural claddings, window and door systems, fences, garden storage sheds and more.
uPVC door and window profiles manufactured by Interplast combine all features of an aesthetic, economic, durable, secure and modern solution. These slimmer, lighter profiles optimize material usage, are durable and improve the window system's performance. With a co-extruded UV protection layer specially suited to the harsh weather conditions of the Gulf region, our uPVC doors and window profiles provide additional thermal protection with a reduction of energy consumption and improved sound insulation.
A wide variety of mullion and transom options offer many design possibilities for architects. Durability, comfort and style are further enhanced through engineered design for excellent insulation, smooth surface for easy cleaning and low maintenance surfaces.
uPVC window and door profiles give customers a complete color palette and a range of veneer finishes to choose from. These windows and door profiles can be made to match your choice of color or wood finish.

08 15 00 - Plastic Doors
08 53 00 - Plastic Windows