Introducing The Swing Series by Kludi RAK
In 1992 Itamar Harari, an Italian Architectural Designer, who is in his Mid 40's, opened his studio in Milano which was dedicated to Architectural and Industrial design, and also provided Artistic Direction and Consultancy for Companies.

He worked on many projects in architecture and interior design, like schools near Milano, villa and Qingdao park in China, and a reconstruction project in Gozzano cemetery in Italy.

In addition to that, he did major Interior design projects for showrooms in major cities like: Milano, Beijing, Moscow and Dubai; and participated in designing fairs and exhibition booths, residential architecture in Milano, Florence, Beijing, and Santo Domingo.

His industrial design co-operation led him to work with many multinational companies operating in various sectors and industries; a few to name are: Moen, Brandoni, Alpi, Cerutti, Karcher and Kludi RAK.

His creative inspiration led him to design the Paragon, Harmony and now the new SWING series for Kludi RAK.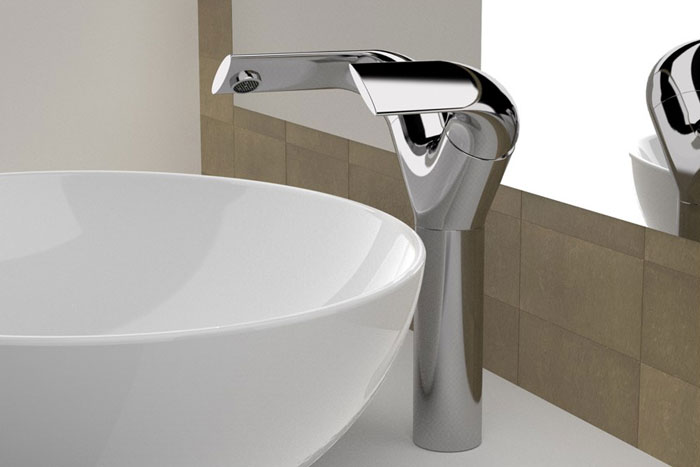 "More than once I've been asked which design or designs I made that I consider more emblematic, more as expression of myself, or my preferred. And I always answered that there is no design or model or product that I can consider more than any other of my creations. Every new design is a new adventure, a new challenge with myself and with the persons for whom I make my designs for; they can be the producer, the direct interface, or the final user. My designs are my interpretation, my contribution, the evolvement I seek for quality, functionality, distinctiveness, or simply said: all the senses of things around us."
 
"A faucet is not just an instrument tha pours water; it is one of the first things that I see in the morning and one of the last things I use at the end of my day. It relates with me through water and through sensations. And in this model, SWING, I wanted to express the particular relation with this silent testimony of our daily life: a figure that in front of us extends two arms to embrace, to create contact; two arms of which one is the manual contact while the other pours the water in a cascade that arches from the side towards us, leaving an open space ahead of our view. "
Categories: