Kludi RAK Water Saving System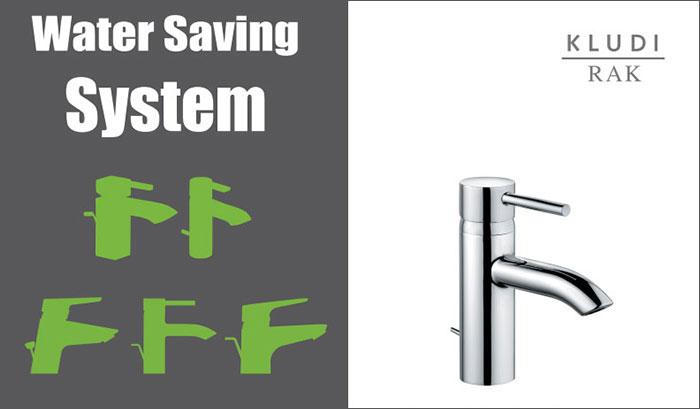 The idea of the system depends on controlling the water pressure at the water outlets. Units are installed at the water outlets controlling the pressure to enforce fixed pressure. It admits fixed water flow of 6 Litre/Minute at pressure 1 to 10 Bars.

An aerator is a key component in the overall performance of a faucet. Here is what should be expected from your aerator:

Provide optimum performance at the prevailing line pressure in your country
Control stream straightness and diameter
Reduce splash with aerated or laminar flow streams
Save water and reduce energy costs
Features and Benefits
Superior Lime Protection
Extended Life
Perfect stream quality under difficult flow conditions.
Damage proof: Unlike conventional wire mesh this cannot be crushed.
Integrated anti-clogging dome screen filter sediments and particles.
Categories: