Knauf AMF helps create a world-class learning environment
SIS Yas Island is a new school in Abu Dhabi. The school is part of a wider global educational network, SABIS®, which has schools in 20 countries, and aims to provide top quality education for all its pupils. To help realise this ambition, the school's purpose built 60,000sqm campus offers world-class facilities. Knauf AMF were chosen to provide the ceiling solutions in the classrooms and mosque in order to meet all the acoustic and aesthetic requirements.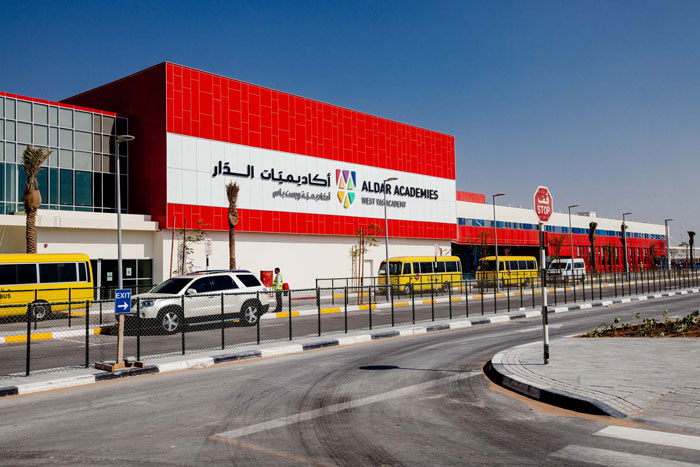 The mosque is a visually stunning building. Its curved domed rooftop arches magnificently above the school, but it also posed a challenge: the acoustic ceiling had to form an arch to fit inside the dome. Thermatex Acoustic from Knauf AMF are fitted using a concealed Ventatec grid system which gives a sleek appearance, creating a successful arch.

Mr Dailisay Lemmuel at Trojan General Contracting had worked with Knauf AMF on previous projects and was impressed with the company's innovative approach and excellent service levels. "I did not hesitate in choosing Knauf AMF for the school mosque. The dome was not a simple installation and I knew Knauf AMF system A solution would make it a success. They were also very cost-effective."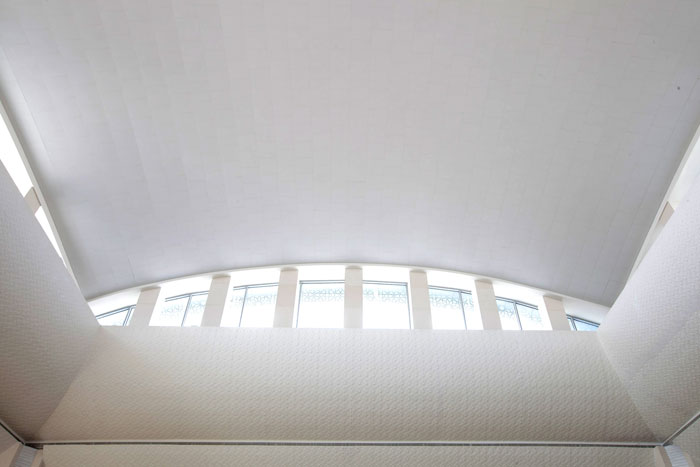 Thermatex Acoustic panels ensures excellent reverberation control for the mosque's large dome open area and prevents a 'whispering gallery' effect. The tile's smooth, elegant, white acoustic fleece provides NRC 0.75 sound absorption. The ceiling's high light reflectance gives the mosque an open natural feel, helping to create a calm atmosphere.

The school is built using hard sound reflective materials, including glass and concrete, which can create a poor acoustic environment. Thermatex Alpha ceilings were fitted in the classrooms to provide the correct level of sound absorption and attenuation to help maintain a comfortable level of ambient sound that will improve speech intelligibility. Thermatex Alpha ceilings are robust and able to withstand tough wear and tear.

SIS Yas Island is a contemporary school building designed with light, open areas. The surface of Thermatex Alpha is bright white with high light reflectance of over 88%. This combination helps to reflect light coming in from outside back into the room, reducing the need for artificial light and creating spaces with lots of natural light and low glare.

Al Mais Interior Design fitted Knauf AMF ceilings in the mosque and classrooms, Director, Mr Khaldoun Al Najjad, commented:

"We were delighted to be working with Knauf AMF on this project. Their ceiling products are extremely easy to handle and cut, making installation much quicker and simpler for us. The finished result looks superb too!"

Knauf AMF has a proven track record when it comes to creating clever acoustic and design solutions for unusual interiors. If your project requires a fresh approach, Knauf AMF Ceilings can provide guidance and information on the specification.
Categories: