About Knauf Fire Resistant Gypsum Boards (FR)
Knauf Fire Resistant Gypsum Boards (FR)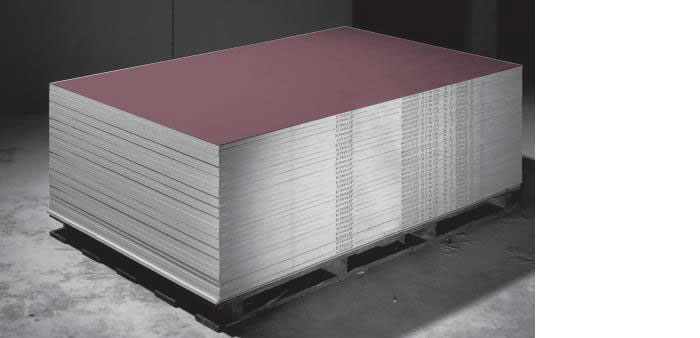 Product Description

Knauf Fire Resistant Gypsum Boards are gypsum based wallboards whose core is reinforced with fiber glass for purpose of fire resistance. Knauf FR boards are preferred in shaft wall installations, furrings, partitions, suspended ceilings and prefab units with fire protection requirements. They comply fully with the requirements of DIN18180-GKF, EN520-Type DF and ASTM1396/1396M-TypeX.

Fields of Application

Knauf Fire Resistant Gypsum Boards are the high performance gypsum boards used as the cladding component of drywall constructions such as:

Fire rated partitions using metal frames
Fire rated suspended ceilings using metal frames
Fire rated furring and wall linings
Fire rated shaft walls
Compound
Note: Fire resistant gypsum boards are just part of a complete fire rated assembly. To achieve a certain fire rating on a Knauf Dryqwall assembly, the complete system components from Knauf has to be used and the assembly has to be installed according to Knauf's installation guidelines.
Properties
Lighweight constructions
Easy, fast and dry application
Good sound insulation performance
High fire protection performance
Contains glass fibre additives to maintain the integrity of board for longer time periods than standard boards when exposed to fire.
A material that breathes and balances room climate and humidity levels
Environment friendly
Limitless design options

09 20 00 - Plaster and Gypsum Board
09 29 00 - Gypsum Board