About Underlayments
Brochures

Underlayments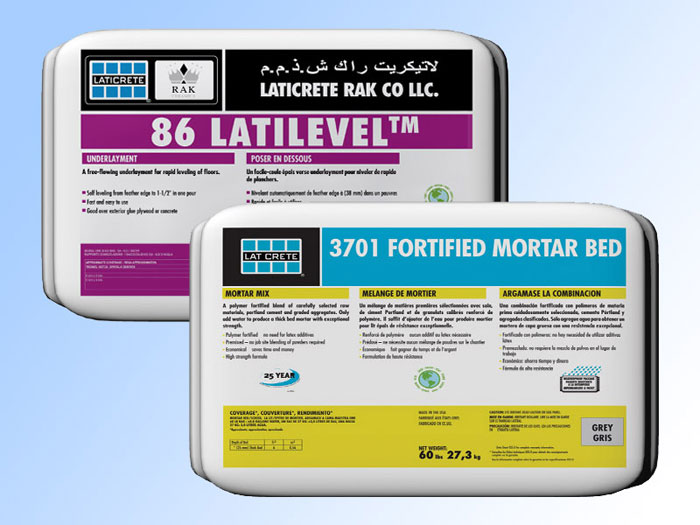 LATICRETE® 86 LatiLevel™
Free-flowing, pumpable cementitious mortar for rapid leveling of interior subfloors. Can be poured from feather edge to 25 mm thickness in one pour. Dries to a smooth finish. Ready for tile in less than 4 hours, most other floor finishes in 24 hours.
LATICRETE® 3701 Fortified Mortar Bed
A one-step polymer fortified blend of carefully selected raw materials, portland cement and graded aggregates. LATICRETE 3701 Fortified Mortar Bed does not require the use of latex admix; you only need to add water to produce a thick bed mortar or render with exceptional strength. Save time and money by eliminating the need for job site measuring and mixing of sand and cement to the proper ratio. A suitable alternative to LATICRETE 3701 Mortar Admix combined with LATICRETE 226 Thick Bed.