About Lindner NORTEC G 30 ST
Lindner NORTEC G 30 ST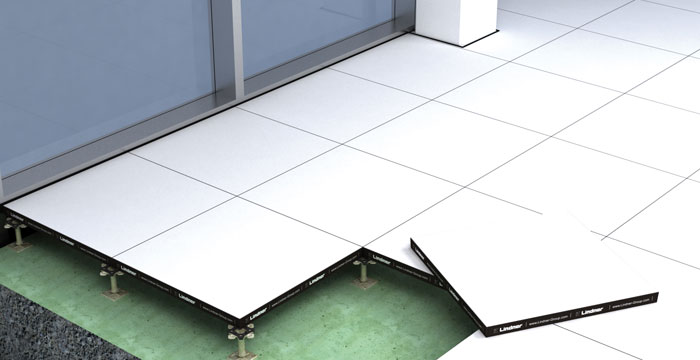 NORTEC raised floor panels offer impressive in-built properties and truly state-of-the-art technology. The system is manufactured of calcium sulphate (gypsum ) - a material with excellent structural and physical properties.

Due to the fire resistance and sound proofing of calcium sulphate, NORTEC is the ideal product for almost any field of application.

Furthermore the gypsum panels are virtually emission-free and could help scoring credits in LEED/USGBC and Estidama certifications.

The best quality for your rooms:

First-class underfoot comfort
Superb load-bearing capacity
Non-combustible
Individual panels simple to remove and interchange
Huge selection of floor coverings
Top quality finished panel
Areas of application for NORTEC raised floors:
Foyer and reception areas
IT control centres
Training and research rooms
Office and design areas
Industrial and working rooms

Our wide range of coverings such as rubber, PVC, HPL or carpet enables a great degree of flexibility with almost any design. Factory-bonded coverings with tested and emission-free adhesives ensure high quality and an extended life for your product. For the individual look of your NORTEC raised floor you can choose different coverings: for example stone, wood or standard coverings.

Ask about STONEline and WOODline to get the highest standards of natural stone or parquet coverings.

Individual requirements are a welcome challenge for us – we incorporate your design ideas into the project. The wide range of combinations from NORTEC to other systems offers the flexibility you need.


Categories: access flooring, flooring, floor.