About Lindner Life Clear
Lindner Life Clear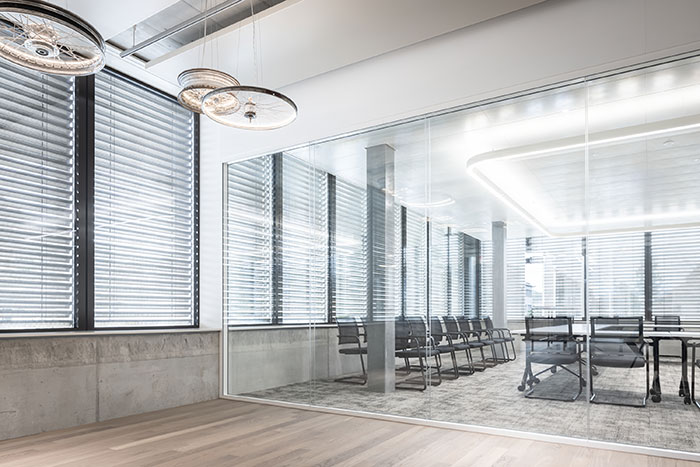 The newly developed partition system Lindner Life Clear is the new benchmark disclosing maximum space transparency combined with unlimited layout flexibility.

The slim connection profiles not only maximize the proportion of glass in the system, but also create a modern and open look. With numerous design possibilities the glass partition becomes a design object in the room.

According to DIN EN ISO 140-03 fully glazed partitions, Lindner Life Clear guarantees sound insulation of up to Rw = 49 dB. The system ensures a quiet and peaceful workplace as well as optimizes design for the internal space development – either in offices, conference rooms or training facilities.

Various additional applications and an expanded functionality are also available: Lindner Plus Accessories offers for example electric blinds and other technical fittings, which are combinable with glass partitions of Lindner.

Your advantages at a glance:

Transparency and open feel to the room
Frame and studless construction

Brochures | Specifications | CAD details
07 42 00 - Wall Panels
09 51 00 - Acoustical Ceilings
09 54 00 - Specialty Ceilings
09 56 00 - Textured Ceilings
10 22 00 - Partitions

Categories: partition.