Modula System: Tailormade By Stocco
Modula is a flexible tool in the hands of professional interior designers. It can be thought of and designed to meet different aesthetic and practical needs. It is used to design spaces from scratch or create tailor-made solutions for environments that need a personal and innovative touch. Modula is a tubular shelf with integrated washbasin available in various shapes, sizes and lengths.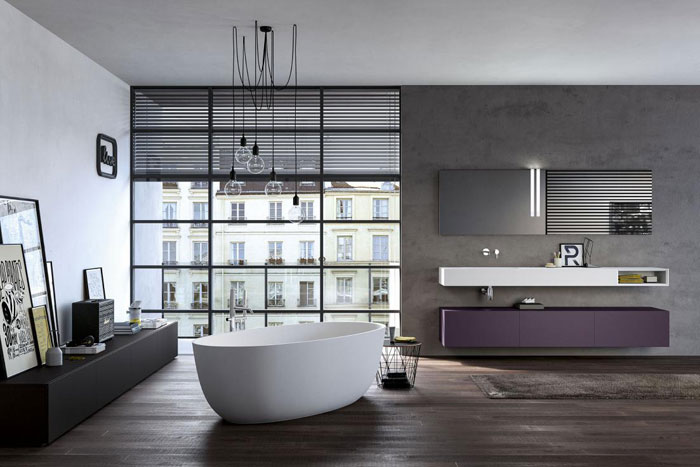 Size
Depth 51.5 cm, Height 16 cm, Width 115÷270 cm.

Washbasins
Built-into the tubular block, with either a square or soft design, also available in custom-made versions. The top can be fitted with one or several basins.

Materials
Corian, Kerlite.

Solutions
Open units that can either be positioned at the front or on the side. Storage base units available in a suspended version or with standing support.
Categories: