Moving to 3D with BricsCAD Direct Modeling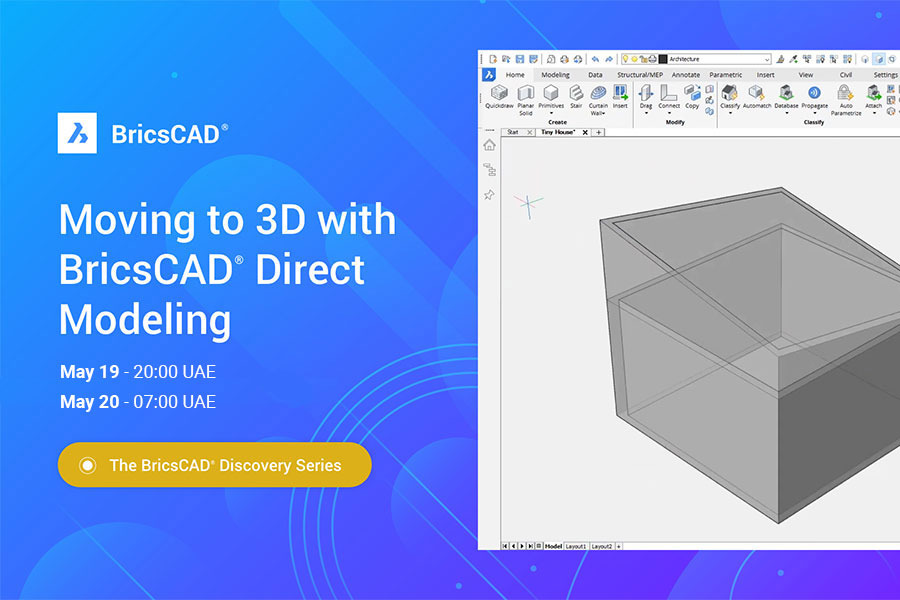 Are you a 2D CAD user who is thinking of moving to 3D? Come and see BricsCAD's intuitive direct modeling functionality for creating and editing 3D solids & surfaces. BricsCAD offers powerful tools for 3D modeling, Building Information Modeling (BIM) and mechanical design, all in DWG.

Join our webinar to learn how you can use BricsCAD's direct modeler that combines the power of parametrics with a simple, push/pull solid modeling workflow.

In this intensive 40-minute session, you will discover:
Why Direct Modeling will change the way you think about 3D
How Direct Modeling lets you push, pull, rotate and copy existing solids, faces & edges to sculpt new shapes in seconds
How design intent capture in BricsCAD guarantees that shared models will always behave as you intended
How BricsCAD's A.I. features can help you convert simple solid models into highly detailed assemblies that are ready to detail, build and manufacture
Share this webinar registration page with friends and colleagues who you think might want to attend the webinar. Bring your questions – we will answer them live.
See list of upcoming webinars and recordings of past webinars here.
@Bricsys #BricsCAD #CAD #BIM #BIM4DWG #Bricsys #HexagonPPM