New Architectural Masterpiece - The French Court's Greatness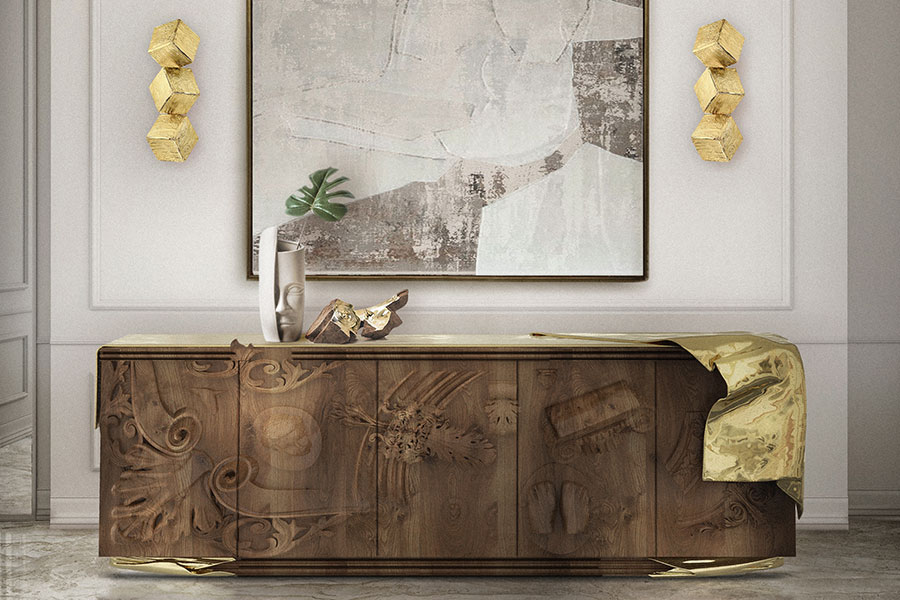 Wanting to express the absoluteness of craftsmanship and the passion to create art, Boca do Lobo envisaged a piece of furniture with powerful expression through traditional craftmanship.
The Masterpiece proves that the outcome of an architectural and designing thinking can be impressive.

It all begun with the study and exploration historical art pieces. Following Boca do Lobo's soul and essence, our passionate team of designers wanted to keep paying tribute to tradition by creating an authentic design concept, inspired by the Versailles expression.

It is no secret that the brand loves to invent and recreate pieces of art into design pieces.

This Masterpiece is made in a wood structure and panels in a manual beautiful sculpture, produced in resin and finished with restoration techniques similar to stone.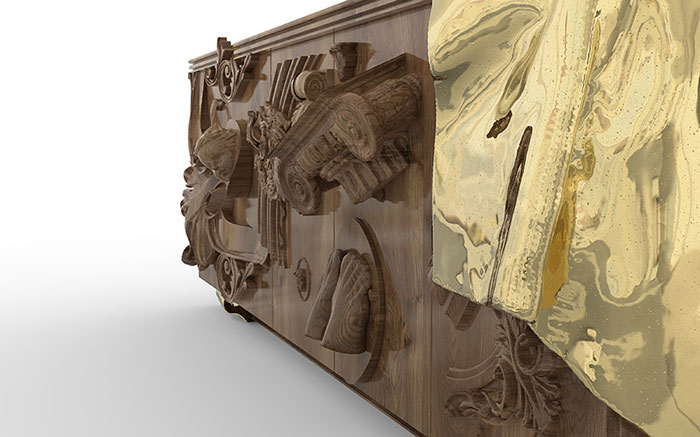 The Sideboard is more than an exclusive piece which reunites centuries of history and culture into a unique design Inspired by the French Court's greatness and pomp, inspired by 17th century architectural and cultural landmarks, was created to enrich any living space.

A demonstration of both imagination and strong craftsmanship skills, the surprising and challenging design piece is a statement piece that combines contemporary design with traditional craftsmanship in the most marvelous and luxurious way.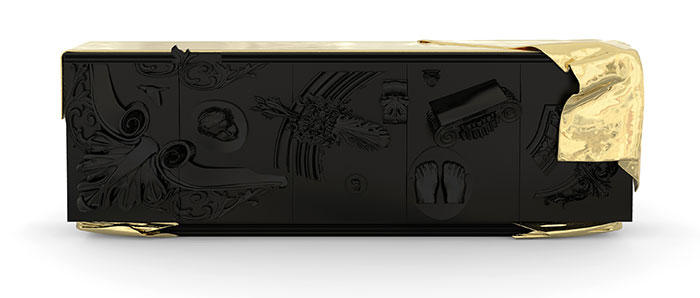 @bocadolobo #bocadolobo #sideboard