New CADprofi Architectural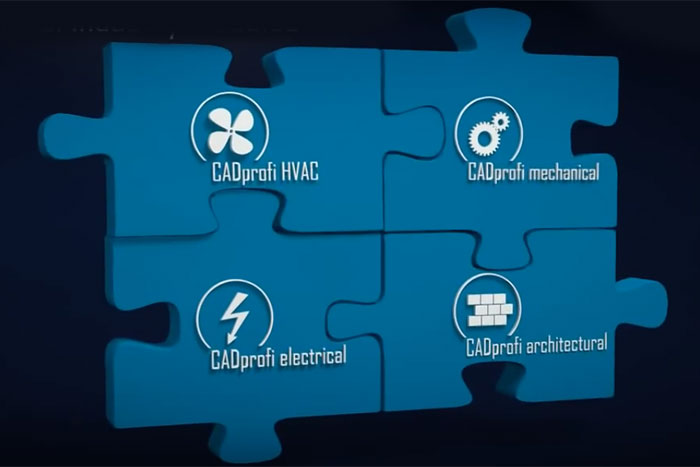 The Architectural module can be used to create construction plans, cross-sections and elevation views. The application's convenient functions facilitate drawing composite walls, architectural dimensioning, and the quick creation of drawing descriptions.

The module comes with a comprehensive library of windows, doors, furniture, and other furnishing objects. As a unique feature, the application can be used to design emergency escape plans and routes.

Some changes to mention:
CADprofi Architectural – gutter system
CADprofi Electrical – extension of the library of symbols and objects
CADprofi HVAC & Piping – calculations of air velocity (command extension)
CADprofi Mechanical – additional JIS standards
New Saunier Duval library
New library: designing hager underfloor trunking systems
Update of manufacturers' libraries: hager, TKREM, Vaillant.
See full list of new features with pictures.