New era in hotel luxury begins with pairing of EDITION and BAGNODESIGN
Helping the Marriott Hotel Group deliver a new generation of luxury to its guests, a custom-made bathtub from BAGNODESIGN has been specified for the bathrooms at the five-star EDITION hotel in Abu Dhabi.

Due to open its doors in 2017, the hotel will be the first of the EDITION brand to open in the Middle East, aiming to set new benchmarks in the boutique lifestyle hotel category. EDITION combines the personal, intimate, individualised and unique hotel experience that Ian Schrager is known for, with the global reach, operational expertise and scale of Marriott International.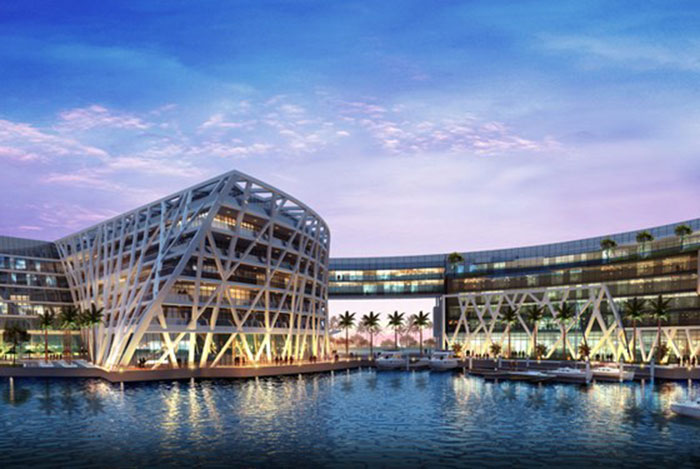 Each of the 200 guest bathrooms in EDITION Abu Dhabi will feature a freestanding bath from BAGNODESIGN, custom-crafted from BAGNOTEC Stone, a blend of stone, marble and polymer resin solutions. Hard-wearing, durable and simple to clean, the material is also smooth to the touch, ensuring a comfortable bathing experience that will leave hotel guests feeling relaxed and revived.

With a generous capacity, the double-ended bath features soft, rounded curves and an overall elegant design, making it a centre-piece of each of the hotel's bathrooms. Commenting on the specification, Guy Wilson, Managing Director – Projects at Sanipex Group, said: "We are delighted to be providing baths made from our luxurious composite stone for this prestigious project in Abu Dhabi.

"Guests booking in to EDITION can expect an unprecedented level of luxury throughout their stay and BAGNODESIGN is able to help the hotel chain deliver on this promise with a product that is not only beautiful to look at but that fulfills all the practical requirements that are so important in hotel bathroom design too."

For more details visit www.sanipexgroup.com