New fire and smoke-tight multi-purpose sliding doors
Hörmann Middle East has introduced new fire and smoke-tight multi-purpose sliding doors to meet specific architectural requirements in the industrial and project sectors. These include steel and stainless steel single-leaf, double-leaf and telescopic versions. All the new doors meet international standards having completed almost 200,000 door cycle testing to prove their dependability.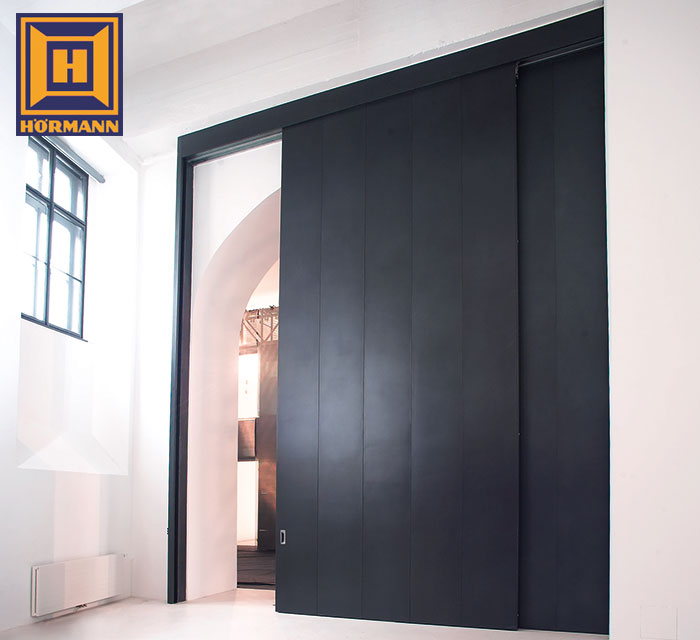 Hörmann sliding doors are aesthetically superior with the patented V groove/ spring element joint without visible screw connections.

The doors sport a Pearl grain surface which is resistant to mechanical damage during operation and fitting. The galvanized version is especially suited for use in warehouses and areas with frequent traffic. Also doors without threshold rail provide more flexibility and safety, up to two pedestrian access wicket doors can be incorporated into a single sliding door leaf adding to the flexibility of their doors.

Hörmann doors are available in various colors including the unique pearl grain finish.

Hörmann is committed to sustainable construction and for every project order, the required data for LEED certification is automatically followed.

Hörmann's new doors are always tested for fire resistance and smoke tightness by in-house fire tests in the company's state-of-the-art fire testing center. These tests ensures high fire protection for buildings.

Hörmann always uses the latest technology in their factories to ensure dimensionally accurate elements with perfectly fixed fittings and efficient parts.

Categories:
08 13 00 - Metal Doors