Piet Lelieur – The Man Who Brought in BricsCAD at Mouton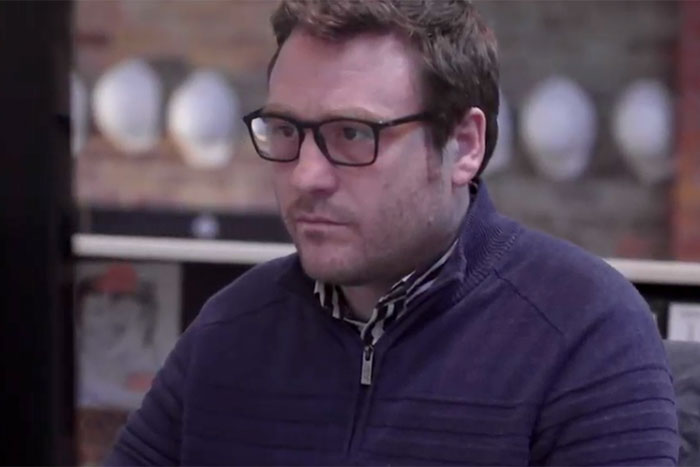 Allow us to introduce Piet Lelieur, the real-life Man Who Brought in BricsCAD. He's a construction engineer at Mouton.

Do his co-workers scream when he passes, well no, but did he still revolutionize the way his company works when he brought in BricsCAD? Most definitely!



What does Mouton do?
Mouton is a construction engineering office in Belgium. They work on a wide range of small and large structures, although they mainly focus on architectural projects and take pride in the fact that they become involved in the design process at a much earlier stage than most companies.

He claims: "Structure is inseparable from the architecture and structure plays a prominent role in the perception of the design."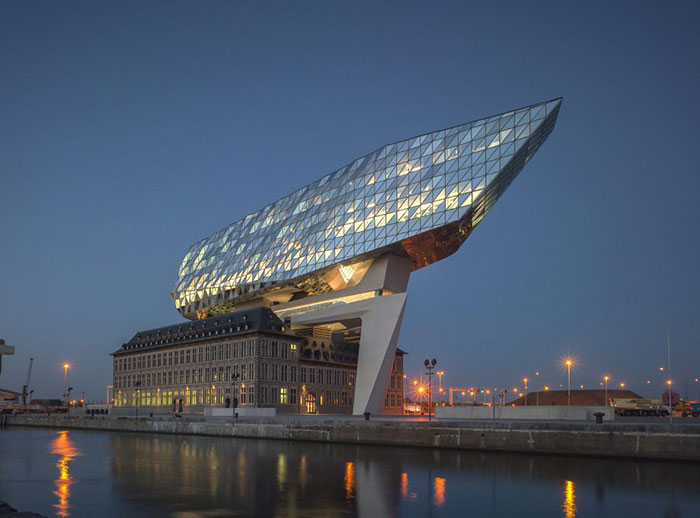 Port House, Antwerp. © Tim Fisher 2016

Their portfolio includes some staggeringly complicated structural buildings, including the Port House, Antwerp. A two-part construction phase building that includes a modernist structure 100 m long and 25 m wide that seemingly defies gravity as it hovers 28 meters over a restored Firehouse. A testimony to the truly staggering calculations and clever engineering it took to complete.

Then there is De Krook Library, Ghent, a building defined by its visible steel structure and staggering 15.5 m and 6.7 m cantilevered levels.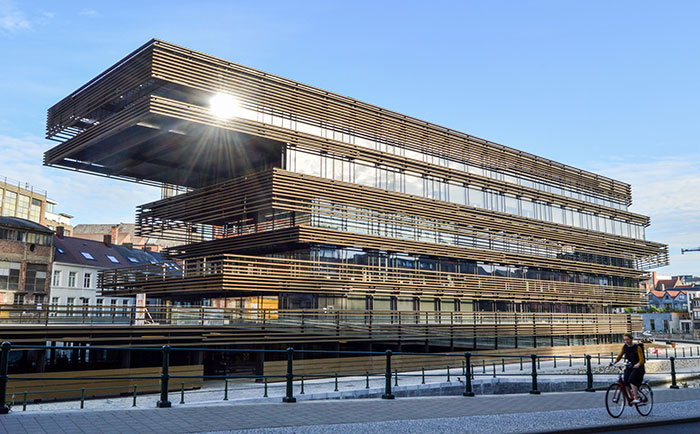 De Krook Library, Ghent
Software requirements
Whilst the largest portions of most of their projects use standard CAD tools, some of the special projects with complex geometry need more specialist tools. This means Mouton need software that can compute highly complex structural elements, use BIM data, and work on a universal .dwg file format. They also need software that allows them to make changes quickly, as in most projects decisions need to be made "very rapidly".
Why BricsCAD?
"BricsCAD is a very adaptive and open program. You can customise it to each project."

The team has only recently switched to BricsCAD. It took Piet and his team nearly a year of testing and trying different software packages before they made the switch to BricsCAD and they're very glad they did.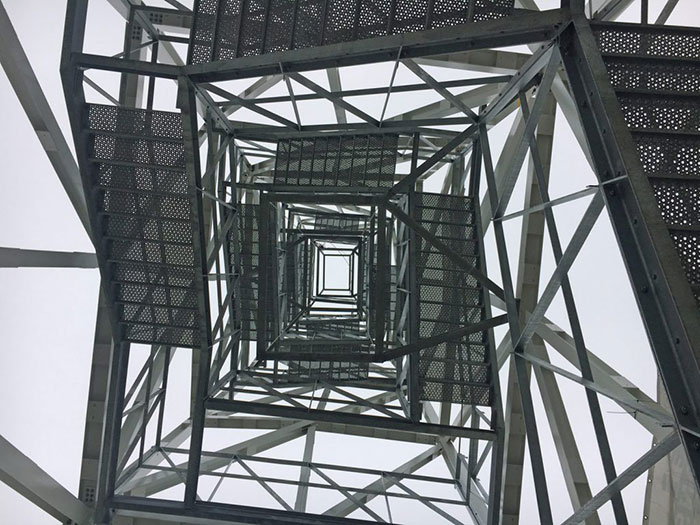 Thermal Station Antwerp. © Mouton
2D and 3D
"Since we switched to BricsCAD, we design everything in 3D."

Before switching to BricsCAD they used a different approach. Each project combined 2D and 3D drawing elements. The biggest change for the team, since they switch to BricsCAD, is that the 3D model is now the basis for all the 2D drawings.
Making the switch
"After a few days people can start working in BricsCAD."

His advice for users switching to BricsCAD is that there were two main aspects of training their employees to use BricsCAD:
3D modeling This was "easy". The team could learn 3D modeling quickly using Bricsys' many online videos, which meant Mouton didn't need to invest time training their staff.
2D annotating Mouton had its own library and templates that needed to be moved. These were not in CAD, so they had to start from scratch.
After a few days, people were ready to start working in BricsCAD.
Are you the next Piet Lelieur?
Be the man or woman that Brought in BricsCAD at your company. Try all of our products, for free for 30 days at www.bricsys.com. Freedom of choice, plus perpetual (permanent) product licenses that work with all languages, in all places. You'll love what we've built for you with the BricsCAD® product family.

Originally published: BricsCAD Blog
#BricsCAD #CAD #BIM #BIM4DWG #Bricsys #HexagonPPM