Resistance and Durability, Best Qualities of Composite Washbasins
Last July, the cantabrian company specialized in the bathroom sector presented its latest catalogue, Materia, an extensive and unique collection where there are ten different materials.

Always innovative, Bathco has created a family of pieces for the bathroom with universal morphologies and a wide variety of finishes, being able to adapt to any space and context, and endure over time.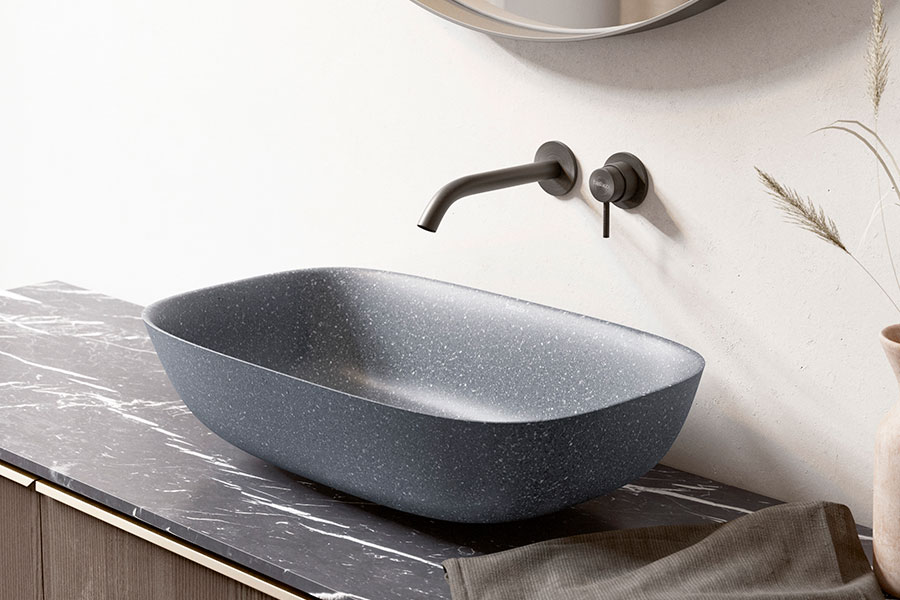 Composite is one of the lines of the collection and is characterized by an exceptional resistance. These are made with the material used on fields as varied as aeronautics and naval engineering.

The composition of this washbasins is 75% natural stone - dolomite - and 25% resin. Both makes a cohesive, durable and resistant product. Its properties include its ability to prevent moisture and prevent loss of shine.

The collection has four models: Mendoza, Paraná, Rosario y Tucamán. Each one of them gives an specific answer to a design need to make a great set. They are available in white, light gray and dark gray.

During the production process of all of these pieces, its very important the polishing time, which is made with special care to use just the right material, the one that is needed. In this way, the volumes are refined to obtain very thin walls that make the product lighter and give it unparalleled visual dynamism.

Singular collection
To complete the catalogue there are nine more collections: Solid Surface, which includes a new series called Solid Surface + Wood and is one of the company's latest creations; Iron, Wood, Cement, Gold & Silver, Stone, Terrazzo, Swarovski and, of course, Atelier, these are washbasins operated by the artists of the company that use them as a blank canvas where they express their creativity in the form of unique materials, textures and colors.
To make their more innovated ideas, Bathco looks for synergies with professionals who share the vision with the company, turning traditional objects or materials into something out of the ordinary. Cast iron or Solid Surface + Wood collections are great examples, for which the cantabrian company has had the collaboration of the industrial designer Lucio Traficante.
@bathcollection #bathcollection #bathco #bathroom