Bathco Launches Their New General Catalogue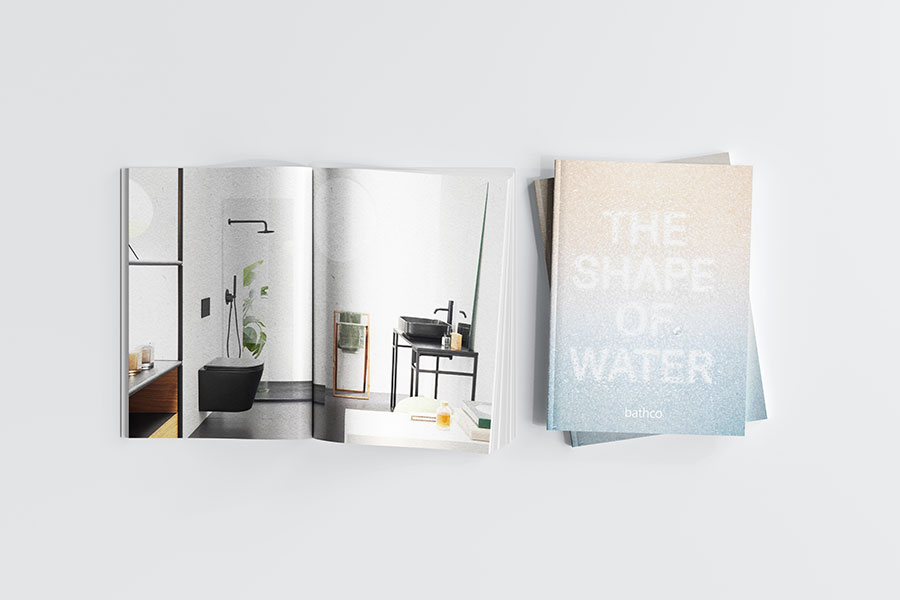 One of the novelties included in this catalogue is the restructuring that its collections and products have undergone. Specifically, in the toilet section. In the words of the commercial director, Eduardo López, "we have made a very important effort to present models with advanced technical characteristics and innovative designs that impact our customers and allow us to maintain our position in the market".

The sanitary section is restructured to unify products and offer more transversal collections made up of toilets and bidets that come with new designs and new features. The Antequera and Oropesa series come with antibacterial enamel, enamelled elbow, soft close, rimless system, wash plus and XXL pipe. In Antequera you can see for the first time black wall-hung toilets that can be installed with mechanism buttons of the same color. With more square shapes, the Canberra toilet is presented and for people with reduced mobility comes the Okinawa series with specific measurements and a washbasin that completes it.

In this new catalogue you can find new models designed by the industrial designer, Lucio Traficante, who has designed a series of washbasins in which "each element is designed to bring balance and harmony to a whole, where the whole is more important than the sum of its parts" assures Traficante.

Among the most outstanding innovations are the CIRCULAR washbasins Etna, Kilimanjaro, Circus and Corrales. These are four new models created by Traficante with completely different shapes to what we were used to. In addition, the Vienna washbasin is redesigned to present a more stylized model.

Circus also appears in RECTANGULAR format and the novelties in this section are joined by the Arenas and Cartes pedestals with updated formats. The existing Torino low-recessed washbasin stylizes its basin to continue being a headboard reference.

The MINI section, which is designed for small spaces, also brings new features. For the first time, the Mini Lys model appears in the catalog in four finishes: glossy porcelain, natural porcelain, matt white and matt black. The Dakar washbasin appears in glossy porcelain, matt porcelain and matt black. And another reference that is stylized is the Venecia with straighter and more polished lines.

Three patterns are added to the DECO section, where we find washbasins decorated with ceramic decals: Bamboo and rattan refer to the natural fibers that are a trend in decoration and interior design, and Lili fills the walls and the basin of the washbasins with elegant blue flowers.

In order to offer global solutions for the bathroom, the range of taps and shower trays is expanded.

Two new families arrive in the faucet section: Milos and Tasos present a series of faucets for sinks, showers and bidets. Tasos is synonymous with simplicity in a glossy finish while Milos has a carved headstock and a fresh design available in four colors: steel, black, gun metal and copper.

Soul is a family of shower trays available in white and anthracite that can be found in eight different sizes and with a siphon.
@bathcollection #bathcollection