Restore Wellness Innovation
Aqua Middle East FZC, established in 2005 as a regional branch office of Aqua Industrial Group S.p.A, an Italian group of 14 branches and 14000 square meters structure, to serve the region and follow up the market more closely and professionally.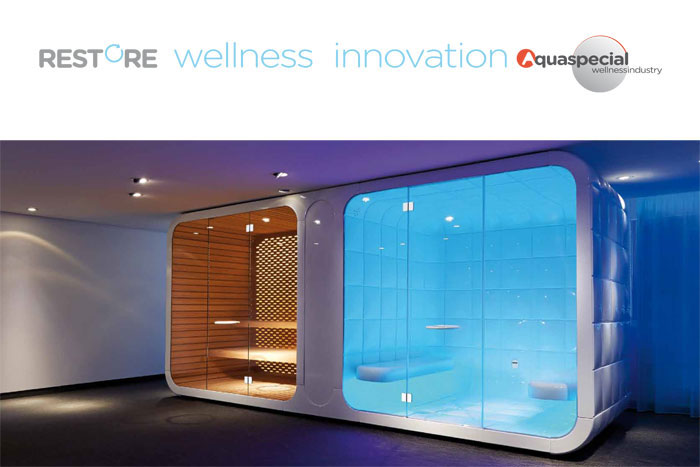 The strength of the Aqua Industrial Group S.p.A is reflected in its wide range of products that we classify in 5 below divisions:

Swimming Pool Equipment & Accessories
Water Treatment Products
Detergent & Hygiene Systems
Artificial Grass for Sport and Landscaping
AquaSpecial Wellness Industry
HIGHLIGHTS
AquaSpecial is the novel wellness industry division of Aqua Industrial Group SPA, in this division we design and engineer wellness centers, spas and pools in partner with the most important designers and architects. AquaSpecial focus in 4 business identity.
Wellness Engineering
We engineer ideas of projects coming from designers and architectural.
Wellness Lab
AquaSpecial, in-house designs and engineers project of the wellness centers that has unique and special characteristics in partner with the most important designers and architects.
Wellness Innovation
Innovate concept of a self-supporting restore module for the use of sauna, steam bath, shower and more… designed by Mr. Simone Micheli, a world-class designer and architecture. The module is designed and engineered to be even by itself a complete and independent wellness area.
Public & Special Pools
Design and Engineer public and special pool projects.
Categories: