Schneider Electric to display smart energy and water management solutions at WETEX 2014
Schneider Electric, the global specialist in energy management, is set to showcase its leadership in integrated solutions that improve energy efficiency, financial performance and sustainability during its participation as gold sponsor at the 16th edition of Water, Energy, Technology and Environment Exhibition (WETEX 2014).

Schneider Electric will showcase its offerings in a sustainably designed exhibition booth spanning 60sqm of space in hall 6 stand no GSP 23 at the Dubai International Convention and Exhibition Centre.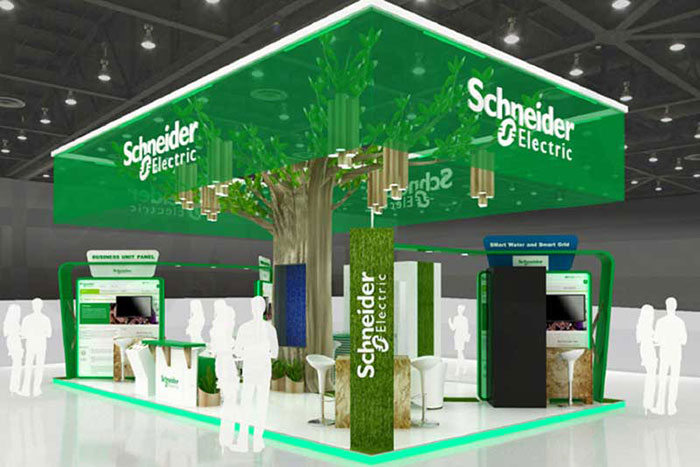 In line with the event's theme 'At the forefront of sustainability', Schneider Electric will display its water management solutions that help reduce operating expenses by up to 30 per cent while increasing efficiency, safety and accessibility to the water industry. The company's Feeder Automation solution for de-centralised and centralised architectures, as well as its Advanced Distribution Management System (ADMS) that integrates grid management solutions such as outage management systems and distribution management systems into a single, yet modular, solution will also be on showcase. In addition, Schneider Electric will spotlight its Process Expert System (PES) software that improves plant performance and bottom lines, reduces downtime and optimises energy usage.

A significant addition to this year's WETEX will be the presence of Schneider Electric's Energy Performance Services, which provide a complete report of energy assessment of any building – providing data quality, energy metering, generating reports, building analytics and onsite asset optimisation. The company's broad services portfolio for optimising oil and gas installations, as well as its solar portfolio as part of its range of renewable energy offerings will also be highlighted at the sustainable booth.

WETEX 2014 will run from 14-16 April under the patronage of His Highness Sheikh Hamdan bin Rashid Al Maktoum, Deputy Ruler of Dubai, Finance Minister of the UAE and President of Dubai Electricity and Water Authority (DEWA).

Benoit Dubarle, Country President - UAE, Oman and Pakistan, Schneider Electric, said: "Schneider Electric's participation in the event for the third consecutive year reaffirms our commitment to providing safe, sustainable and smart technologically-efficient solutions. The theme of this year's event resonates with our principles with regard to sustainability, energy management and preservation. We have made every effort to drive home our sustainability messaging by investing in a sustainable booth.

"With the UAE's current focus on building smart cities, we look forward to highlighting the sustainability offerings within our portfolio. We are working closely with government entities and real estate developers on infrastructure projects. With the GCC's economic resurgence well underway, Schneider Electric believes the time is right to implement state-of-the-art energy management solutions across diverse verticals."

Schneider Electric supports energy efficiency by developing efficient and competitive offerings for its high uptake end-markets. The company is at the forefront in the delivery of utilities – power and water solutions, ranging from enterprise IT to telemetry and process automation.
Categories:
26 - Electrical