Schneider Electric Industries SAS signs a global framework agreement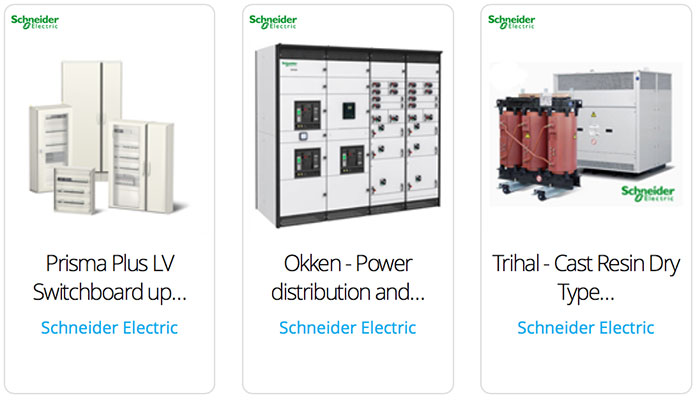 BIMobject® today announce a global framework agreement with Schneider Electric Industries SAS, one of the largest companies in energy management and automation with operations in more than 100 countries. Schneider Electric offers integrated solutions across multiple market segments, including leadership positions in Non-residential & Residential Buildings, Industries & Machines Manufacturers, Utilities & Infrastructure and Data Centres & Networks. The company achieved revenues of 25 billion euros in 2014. This agreement will strengthen BIMobject's position as a main supplier of BIM objects to Schneider Electric.

The development of Building Information Modelling (BIM) further highlights Schneider Electric's position in the construction industry. The parametric 3D building components for use in digital building models contains comprehensive technical and organisational information in addition to geometric data.

The global framework agreement is a part of BIMobject's large account program, which is only signed to large and global organisations that supply building and interior products. The framework agreement enables Schneider Electric's management to keep control over investment in BIM and provides structure, development and maintenance of BIM objects along with innovative digital marketing with single source approach, as well as driving the ROI with intelligent pre-sales.

BIMobject®'s global framework agreement with Schneider Electric is fully in line with BIMobject's strategy, and is another step in the endeavour to collaborate with market leaders in order to make BIMobject® a branch standard. The company is convinced that the influx of new BIM-users will increase significantly thanks to the collaboration with key leaders like Schneider Electric.

The first set of Schneider Electric BIM objects for Revit are available on the BIMobject Cloud

"We welcome Schneider Electric to the global digital infrastructure of BIMobject® and we are honoured to have one of the global front runners of the industry on the Cloud. With the expertise in the electrical industry, Schneider Electric will become a key player in our large account program. I am sure that this cooperation will be very interesting going further with utilising innovative Schneider solutions with the BIMobject® Cloud", says Alexander Montell, Large Account Executive, BIMobject AB.