About Schreder TiltLED
Brochures

Schreder TiltLED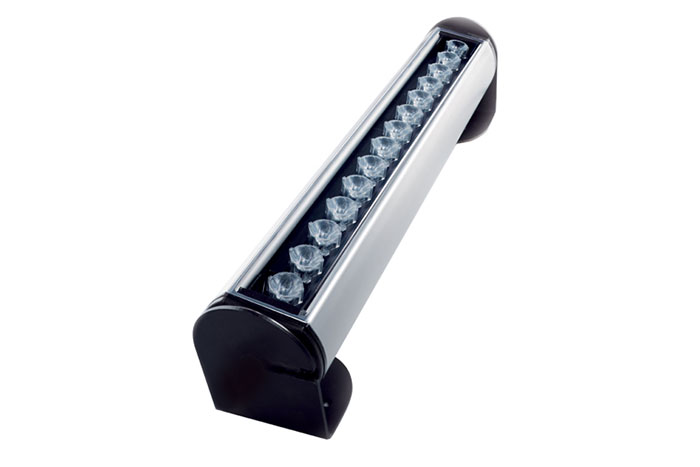 Compact and tiltable linear led floodlight the TiltLED floodlight offers a flexible solution for enhancing architecture and providing accent lighting.
It is characterised by the possibility of orientating the profile on-site for an optimal light distribution. The TiltLED has a multiple choice of colours (static or dynamic RGB) and can be equipped with various lenses to obtain the right beam for the desired effect.

Available in 5 sizes (500, 900, 1,300, 1,700 and 2,100mm), the TiltLED floodlight is particularly adapted to lighting public spaces or illuminating buildings, bridges, statues… It is possible to install the floodlight in a continuous line by placing several modules one after the other.

The density of LEDs per metre inside the fixture can vary from 10 up to 40 in the monochromatic version. In the RGB dynamic version, this quantity is fixed to 45 LEDs per metre.

This floodlight has a remarkable finish with its painted (or anodised) extruded aluminium profile and its polycarbonate protector treated against UV rays. It integrates harmoniously into architectural structures, whether they are classic or contemporary.

Source: http:
26 55 00 - Special Purpose Lighting
26 56 00 - Exterior Lighting