About Schreder Zela
Schreder Zela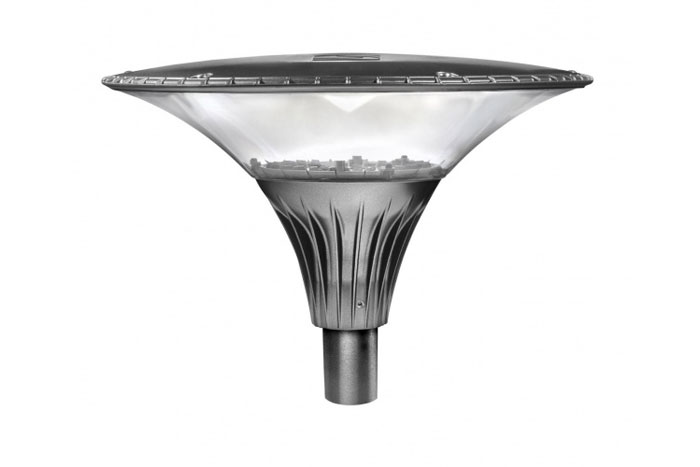 The Zela is characterized by its distinct flat, conical diffuser, made possible by LED technology.

The Zela provides a cost-effective lighting solution for the creation of ambiance. It emits a pleasant, low glare light, making it the perfect luminaire for architectural spaces.

Features
Low glare thanks to indirect lighting
Integrated surge protection 10kV (optional)
Delivered pre-cabled to ease installation
Available in 8 lumen packages ranging from 2,000-6,000 lumen
Symmetrical light distribution for general area lighting or asymmetrical light distribution for the lighting of minor roads and streets.
Zela offers a very competitive solution compared with luminaires fitted with mercury and high-pressure sodium lamps for lighting this typical P4 classified street (according to C IE 115) with a return on investment in less than 2 years and energy savings of up to 87%.


Key Characteristics
Installation height: 3 to 6m
*Typical luminaire output flux (range): 1,400 to 4,300lm
Power consumption: 19 to 55W
Colour temperature: Warm (3000K) or neutral (4000K) white
Operating temperature (Ta): -20˚C to 35˚C
Lifetime residual flux @ tq 25°C: @ 60,000h, 700mA:80%
Optical compartment tightness level: IP 66 (**)
Control gear tightness level: IP 66 (**)
Impact resistance: IK 08 (***)
Nominal voltage: 230V – 50Hz
Electrical class: EU I or II (**)
Weight: 4.9kg
Materials
Top cover: Plastamid
Base and gear plate: High-pressure die-cast aluminium
Protector: Polycarbonate
Colour: RAL 9022
(*) The typical flux is an indicative luminaire flux @ tj 25°C. The real flux output of the luminaire depends on environmental conditions (e.g. temperature and pollution). The flux depends on the type of LEDs used and is likely to change in accordance with the continuous and rapid developments in LED technology. To follow the progress of the luminous efficiency of the LEDs used, please visit our website.
(**) according to IEC - EN 60598
(***) according to IEC - EN 62262
26 50 00 - Lighting
26 55 00 - Special Purpose Lighting
26 56 00 - Exterior Lighting