Successful with Innovations: Hansgrohe Middle East contributes to global record sales revenues in FY 2014
The Hansgrohe Group has ended fiscal year 2014 at a new all-time high, generating sales revenues of €874.1 million (USD 938.76 million) an increase of 3.9 percent, along with the EBIT margin growing to 17.3 percent (2013:14.9 percent). While the domestic business in Germany grew at robust rate of 6.3 percent, Hansgrohe's foreign turnover including the Middle East region was up by 3.2 percent.

The Middle East region witnessed sustained growth, with UAE, KSA, Egypt and Qatar driving revenues. Winning landmark projects like Hidd Al Saadiyat Island villas, Four Seasons Abu Dhabi, Banana Island in Qatar, King Abdulaziz International Airport in Jeddah, Grand Egyptian Museum in Egypt, Salalah Airport in Oman, Royal Tulip Hotel in Bahrain and Lebanon's tallest building Sama Beirut, among others also contributed to the firm's growth. Hansgrohe's regional expansion was driven by the opening of new offices in Qatar and Saudi Arabia and a substantial increase in the regional retail network, which now amounts to more than 500 Point of Sales.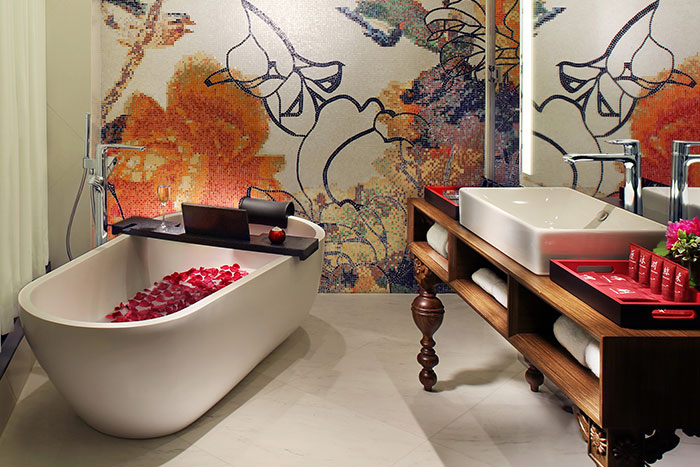 Dirk Schilmoeller, Sales Director Middle East for Hansgrohe, stated, "The Middle East region is one of the important markets for Hansgrohe and we believe over the recent years we have laid a foundation for continued growth in line with the group's focus for product innovation. The 2014 financial year has been very good for us globally and in the region with strong uptake in the regional sales, sustained project wins and our new products being received very well."

On a global level, the total business volume of Hansgrohe mixers, showerheads, shower systems and drainage plumbing rose by over five percent in 2014 with showerheads being among the bestsellers. The user-friendly products featuring the Hansgrohe Select technology were established extremely well. Owing to the success, the company has integrated this technology into other parts of the Hansgrohe range of products. Axor, Hansgrohe's design brand, managed to maintain its position in a difficult market environment in 2014 and further strengthen its role as a source of inspiration in the international sanitation industry. Spectacular product innovations and numerous international awards underscored Axor's pioneering role in providing custom bathroom solutions of the highest aesthetic and technological standards.

"In 2014 we achieved growth in virtually all of our distribution regions – especially in our European core markets," Thorsten Klapproth stated. "The fact that we gained additional market share and grew more rapidly than our competitors in many markets, can largely be attributed to our pronounced innovative strength. With the new products from our Axor and Hansgrohe brands, we were able to convince customers around the world, as well as set new benchmarks in our industry."

The sustained growth of the Hansgrohe Group was also represented by the number of employees: with an increase of 149 employees over the previous year, taking the total number to 3,650 employees worldwide.

Categories: