SysCAD 2017 now runs on BricsCAD
SysCAD is the leading software for the construction of windows, doors and curtain walls directly in a CAD application.

Since 1989, SysCAD has been the perfect tool for metalworkers and designers in the field of profile system applications.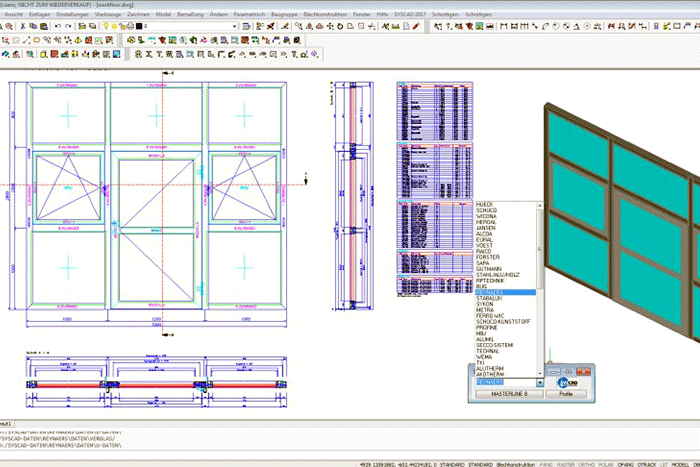 SysCAD 2017 runs on BricsCAD with the following functionality:

Intelligent functions for wall-attachment details (batt insulation, air-vapour barrier, metal sheet, panel, glass etc.)
Standard components library with more than 100,000 intelligent elements
Automatic profile glazing
Automatic combining of profiles according to ordering catalogues
Creation of elevations (curtain walls / window elements /storefront frames / doors )
Part lists / cutting lists for individual items or entire orders
Glass lists, sawing lists, order lists
3D-visualisation of elevations
The BIM functionality is unique for SysCAD with BricsCAD. The elevations (windows, doors and curtain walls) can easily transformed into BIM-objects for BricsCAD.