About Glass & Aluminum Systems
Brochures

Glass & Aluminum Systems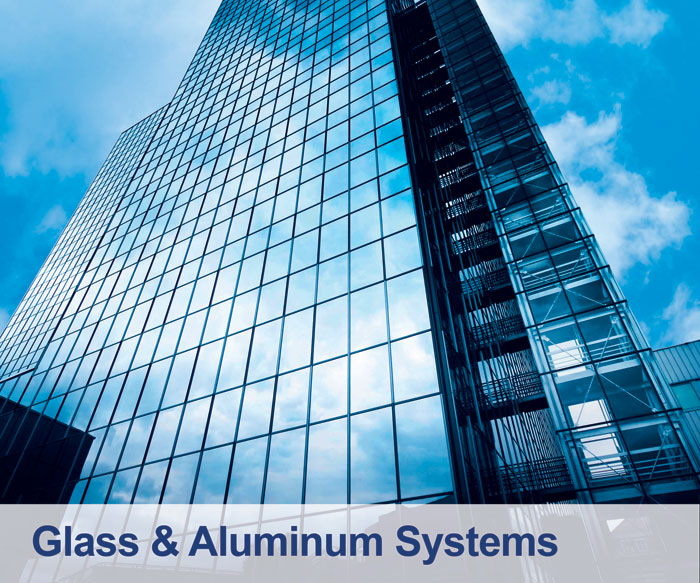 TSSC, a primary member of Harwal Group is the largest manufacturer in the Middle East for insulated composite panels used in roof & wall cladding. The company complies with ISO 9001:2008 quality management system in manufacturing a wide range of building materials for the construction industry. In addition to this, TSSC also manufactures refrigerators, metal racking systems, cold rooms, refrigerated vehicle bodies and metal sheds.
TSSC has forged a strong reputation as a leader in the manufacture and design of unitized, curtain wall and glazing systems and has catered to a variety of significant projects across the region.
TSSC provides high performance curtain wall solutions for middle and high rise buildings. These curtain walls are sealed, internally and externally with frame gaskets and factory injection molded vulcanized corner joints to provide high performance solutions for new and refurbished buildings. They are able to handle all loads (including dead load, wind load, seismic load, thermal load, blast load etc.) as well as keep air and water from penetrating the building envelope. The curtain walls are designed to accommodate double glazing options and can withstand calculated design wind pressure for various locations.
TSSC with its exclusive license to supply Alustet system in the GCC region offers a unique system that bridges the gap between stick and unitized glass system.
Advantages of TSSC Aluminum & Glass System:

Lower field installation costs
Allows flexibility in design
Provides an aesthetic sense to the building
Weather resistant
TSSC also supplies aluminum and PVC facades, doors and windows to both commercial and residential construction projects. An extensive range of products include shop fronts, curtain walls (from low rise to high rise), doors (sliding and hinged), residential windows and doors and secondary glazing.
Our window systems combine the latest advancements in technology with unrivalled design. Elegant and attractive, yet practical, durable and energy efficient, TSSC window systems offer quality and style that is simply superior. Our aluminum windows are found in projects ranging from homes to low and high rise building applications. Our exceptional products ensure that you receive only the best windows and doors for your home or workplace.
Equipped with advanced machinery, tasks such as crimping, cutting, brench drilling and assembling are all performed in our advanced production facility.

News archive:
TSSC Glass and Aluminum Systems (16 Nov 2014)
07 41 00 - Roof Panels
07 42 00 - Wall Panels
07 44 00 - Faced Panels
07 46 00 - Siding
08 40 00 - Entrances, Storefronts, and Curtain Walls
08 44 00 - Curtain Wall and Glazed Assemblies
08 80 00 - Glazing

Categories: aluminium.