The new Medical Range Microsite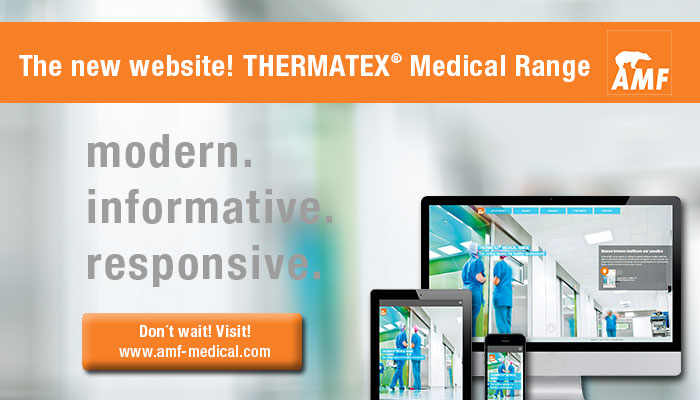 At Knauf AMF we are experts for ceilings in modern healthcare facilities with their high and specialized demand to maintain health and hygiene. In-room acoustics are frequently less considered even though they are equally important for good building design as well as for patient and occupant comfort.

Due to the need for individual solutions, we developed the THERMATEX® Medical Range and are proud to announce the new microsite. Under the slogan "the ceiling system for healthy environment" you can find all product information at one place. Whether you want to download the newest Medical Range brochure or order different product samples, with only one click you make it happen! In the category references you can take a look at the newest projects from Knauf AMF. The responsive layout makes it possible to display all the content perfectly to desktop, smartphone and tablet. Our target was to provide high usability, fast access and all important information.

Assume Responsibility and visit us at www.amf-medical.com!

Categories:
09 50 00 - Ceilings