TSSC EasyPanel Cement Wall system
TSSC's EasyPanel is an innovative new solution which replaces traditional block wall construction methods with an easy, fast and less labor-intensive alternative. By accelerating the building assembly schedule and reducing installation and finishing expenses, EasyPanel is the wall construction solution builders and developers have been waiting for.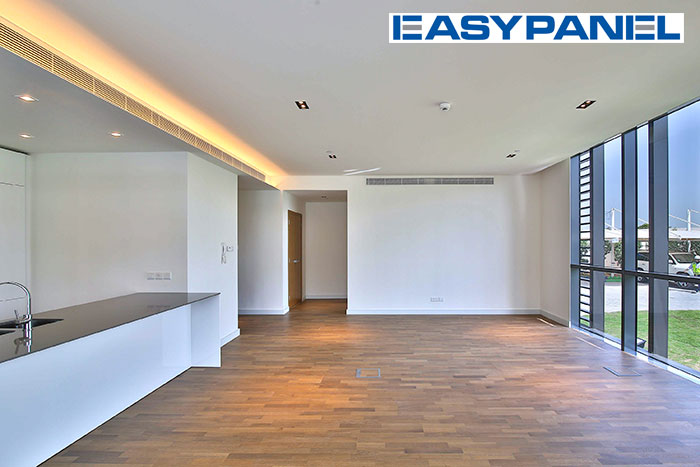 At its heart the system comprises a solid lightweight cement panel made of cement board and filled with lightweight concrete and expanded polystyrene beads. The asbestos-free cement board exterior eliminates the time-consuming process of plastering. It has excellent insulation properties: standard panels have a U-value of 0.0755 W/m2K, while PU insulated panels have a U-value of 0.0255W/m2K.

EasyPanel features high compressive strength [3.5N/mm2) and solid acoustic insulation [39dB] for the 100mm thick panell. The panels have a 2-hour fire resistance rating as certified by BM Trada.

The EasyPanel system offers significant project cost reduction through material, labor and time savings. It is available in a range of thicknesses (75 - 200mm) and densities, and two standard heights of 3.0 meters and 2.44 meters. Further, as wall corners are notoriously difficult and slow to finish, the system comes with pre-formed "L" and "Corner" sections, further reducing construction time.

The EasyPanel system is yet another new offering from TSSC who, since 1961, have been producing building materials and products including insulated panels for roofing and cladding, seamless roofing systems, curtain wall systems, doors & windows, cold rooms, prefabricated shelters, factory manufactured houses, metal sheds and many more.