Ultimate Luxury Penthouse Project in Bangkok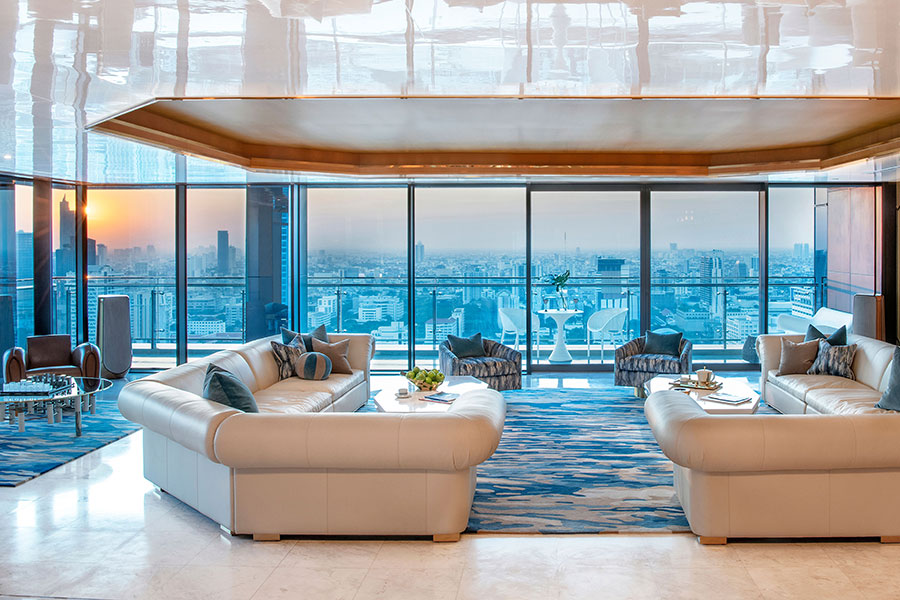 An award-winning residential design by Design Intervention Studio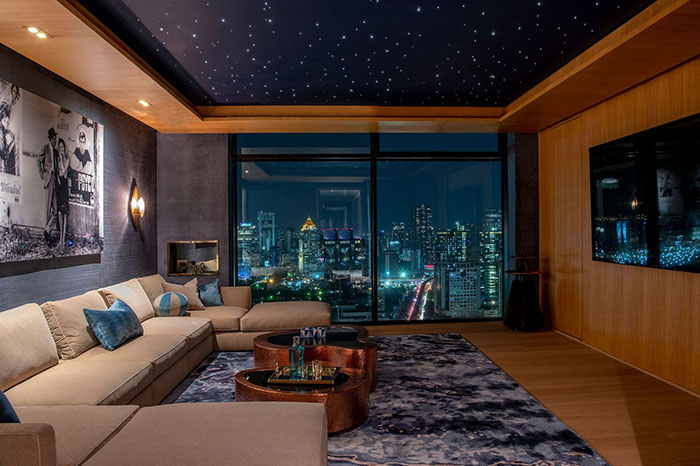 Standing next to Bangkok's luxurious St Regis hotel this unique luxury penthouse project created by the renowned Design Intervention studio features stellar views of the city skyline and the best luxury goods you can find in the market. This unique residential design was recently awarded as the Best Apartment Design & Best Bathroom Design (Thailand), by the International Property Awards 2020.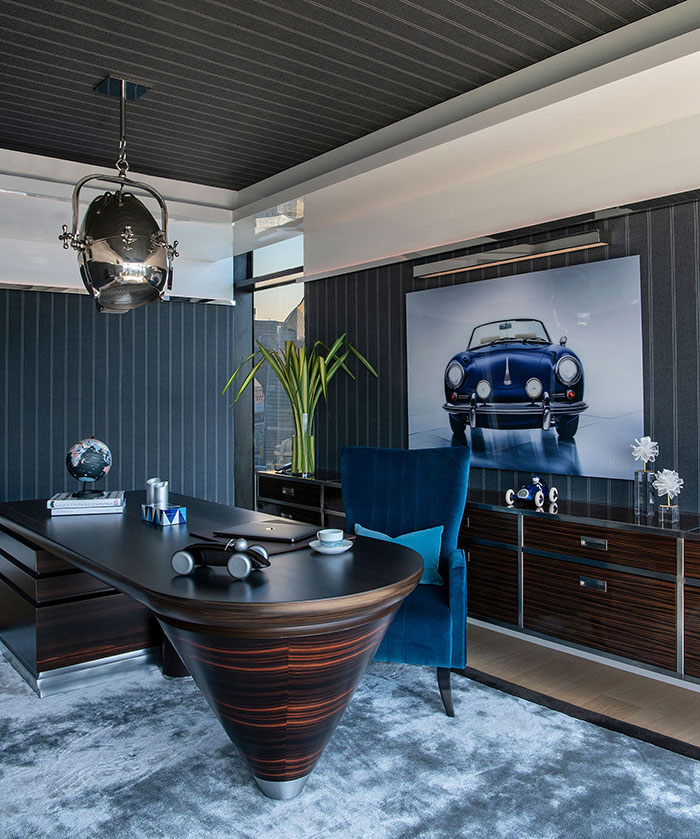 Founded by Nikki Hunt, Design Intervention is a multidisciplinary famous for its customized design projects crafted to the client's needs and dreams. Featuring about 15 years of experience in the luxury design industry, this unique design studio has been recognized for its global excellence and considered to be one of the most promising studios in the world.
The owner of this luxury penthouse property with magnificent 270-degree views of the city skyline is a single guy in his 30s that had the dream of having a refined bachelor pad with all the trappings of a modern-day, luxury Hollywood set. He asked Nikki Hunt, founder of the award-winning firm Design Intervention, to create a unique home with fine finishes but also one that complemented and enhanced the stunning view.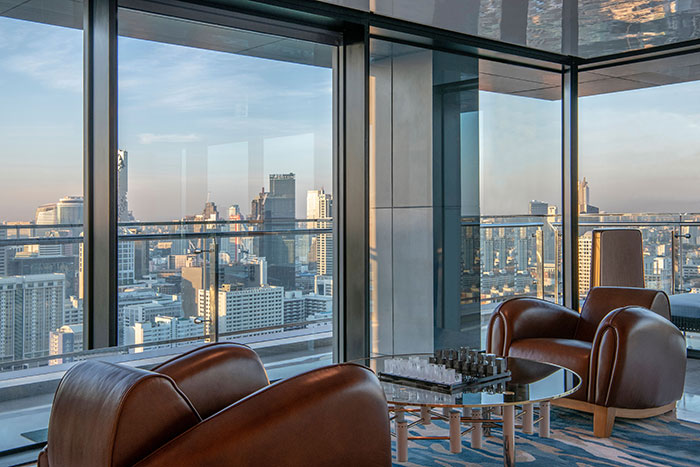 The luxury penthouse was completely tailored to the taste and needs of this special client. "The client brief was to have a unique and bespoke home. He didn't want to walk in and see items that he had seen in other homes, so much of what we included was specially designed for him," explained Nikki Hunt. The apartment's color palette features mostly earthy tones, paired with subtle use of blue in giving the feeling that the penthouse is floating among the clouds.

Design Intervention turned to texture and layers to add warmth and atmosphere. Every space in the home features statement-making pieces. "Bespoke design is certainly a hallmark of what we do. With international brand names so easily available, originality has become the new luxury, and bespoke furnishings can give a unique signature to a home," explained the interior designer. Many of the furnishings, including the sofas in the living room, the dining chairs, as well as the console in the entryway, are custom-made and created by Design Intervention and other international brands such as Essential Home.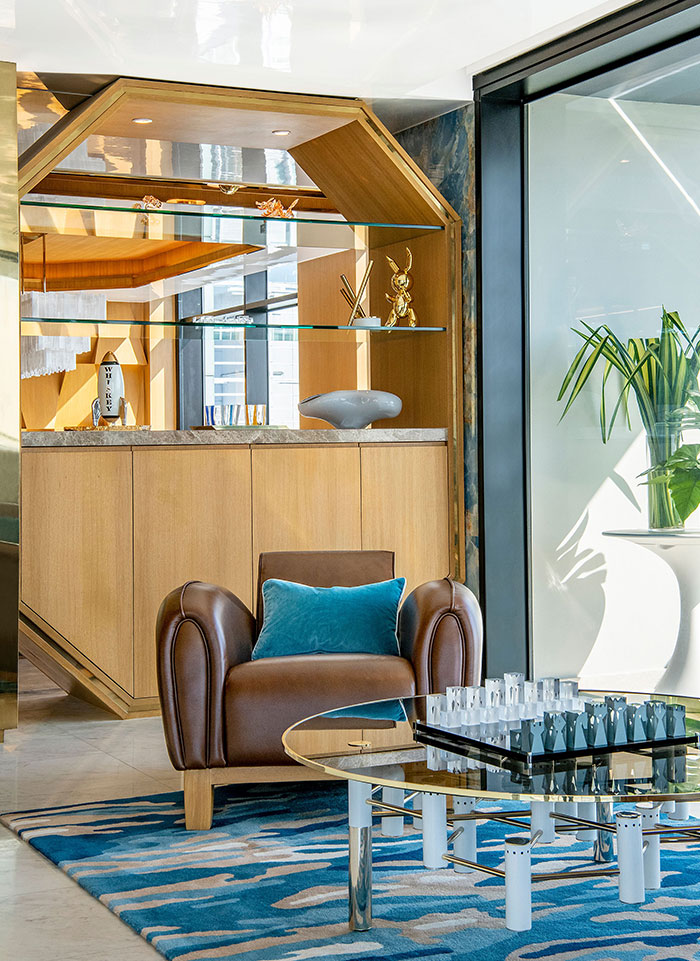 For example, the Konstantin center table by Essential Home was the perfect match for the custom armchair designed after the Bugatti Type 57, one of the client's favorite cars. Inspired by the iconic Ike lighting design from DelightFULL's best-selling collections, the elegant look of this unique mid-century center table represents the best of refinement and modernity. Featuring a structure made entirely in gold plated brass, Konstantin also features some beautiful glossy lacquered details that can be customized to your project's needs.
@essential_home #essential_home