Using the latest CNC technology at Knauf AMF: Everything is possible...
The ceiling specialist Knauf AMF is investing – in production technology at its Austrian location in Ferndorf: With the new CNC processing centre, HERADESIGN® wood wool acoustic tiles can now be produced in almost any desired shape. At the same time, the time required for the production steps for special parts is noticeably optimised.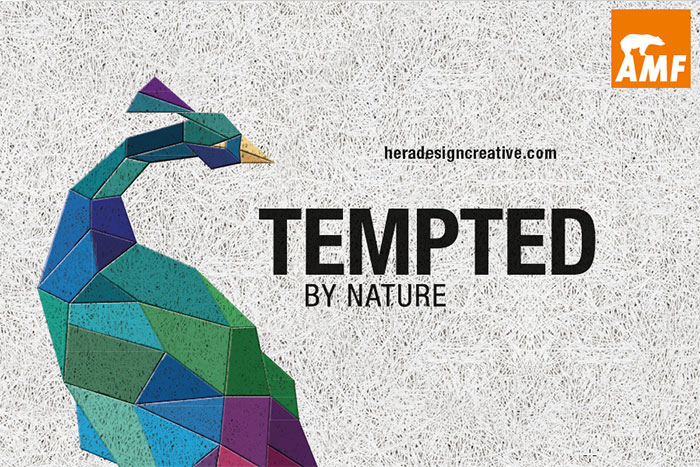 "With the new CNC production line, Knauf AMF is able to broaden the HERADESIGN® brand even further among customers and clients. Andreas Blümel, Head of Product Management HERADESIGN®: "Architects, planners and designers very often wish to create something unique and individual. With the CNC processing centre, we can specifically support this creativity and ideas and offer a wide range of design options - even in smaller quantities."

Tile processing in all directions

All mechanical machining is done in a single setup to achieve the highest precision and exclude tolerances. Five axes are available for milling, sawing or drilling. The tool changer, mounted on a movable portal, has 24 intakes, but in total more tools can be used for tile processing. And in all directions and dimensions: horizontally, vertically and diagonally, in waveform, with mitre cut or circumferential bevel - literally everything is possible. A four-person team of employees was technically trained for the precision work using the new processing centre.

Optimised production process

In the production of special parts using HERADESIGN® wood wool acoustic tiles such as ceiling angles with multiple upstands or access panels, up till now, a large number of production steps were necessary - this number is significantly reduced with the CNC system. Thus, productivity increases, especially in the complex, bespoke manufacturing process and installers and customers can be supplied faster.

Andreas Thor, Head of Production in Ferndorf, on the significance of the new machine: "The multifunctional CNC processing centre increases the value here at the production location. In the past, we had to carry out a lot of time-consuming work by hand, or outsource the work. Now we can produce everything ourselves. "

Further plans are also already in place: A new HERADESIGN® product line is being prepared, which will be manufactured on the CNC line and presented in the coming months with a corresponding campaign.

#knaufamf #amfceiling #thermatex #varioline #topiq #thermofon #hygena #thermaclean #HERADESIGN
Categories: