Virtual Reality for BricsCAD BIM - Experience your building before it is built
Explore your BricsCAD BIM building in Virtual Reality using your Oculus Rift or HTC Vive. Just one click to get an overwhelming impression! Download the 15 days full working trial!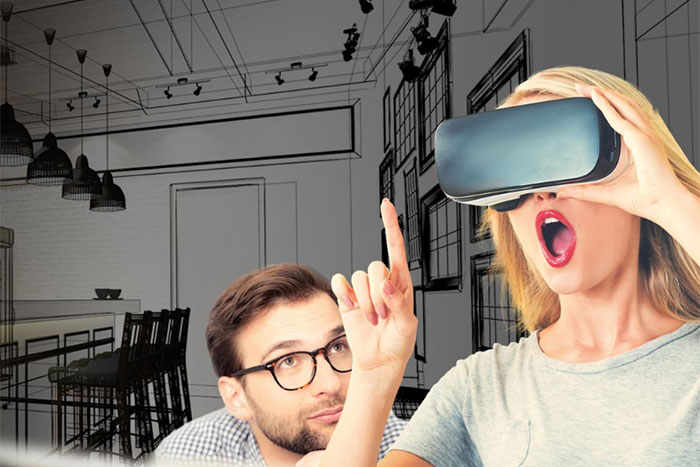 Based on the BIMPLUS platform (centralised, OPEN BIM platform for construction projects, a service by ALLPLAN), we at ESS developed a solution that uses VR technology to revolutionise communication between designers and builders.

Supported by 3D glasses (e.g. Oculus Rift), it is possible to virtually walk through a construction model, giving contractors a three-dimensional impression of the design of their construction project. Thanks to our system-independent platform, it doesn't matter which software was used to create the construction model.

In the virtual reality of the 3D model, it is easier to identify and understand complicated structures.

'How big are the windows, how high is the ceiling, what effect do the different materials have, or what is the room's atmosphere like, how do sunlight and shade change over the course of a year?' This information can be better communicated with virtual reality than with traditional images and videos.

Design errors are spotted early and can be fixed before construction begins.

Take communication in the planning stage to a new level and get ahead of the competition.

Watch video.