We Think Green...
Sustainably produced construction components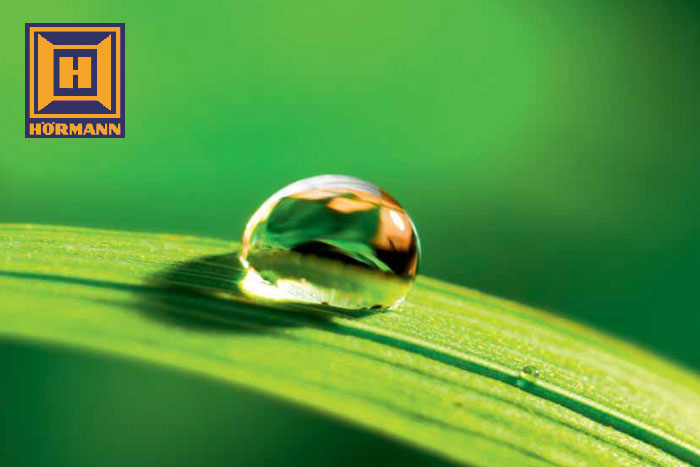 Hörmann products and production processes as well as the entire organisation are constantly evaluated and developed further. This applies equally to quality, energy efficiency, environment and health protection as well as occupational safety.
All Hörmann employees contribute to these common goals as part of the integrated quality, environmental, energy and occupational safety management system according
to DIN EN ISO 9001, 14001, 50001 and BS OHSAS 18001.
A flat hierarchy and open and trusting communication support the established management systems.
In all our development and production processes we aim to:

Avoid health damages and impairments
Minimise safety hazards and the risk of injuries
Responsibly handle materials that pose health and environmental risks
Monitor and optimise energy consumption
Reduce environmental pollution and implement compensatory measures
Utilise resources in an environmentally and economically sensible way
It goes without saying that we comply with legal and approval-related regulations at all locations.
In all our activities, we aim to inspire our customers and establish a trusting cooperation with our surroundings (e.g. local residents and authorities). We aspire to be a long-term flexible and reliable partner for customers, suppliers and authorities alike.
Download the brochure below to read more.