What Protection Products are Available for Dispensaries?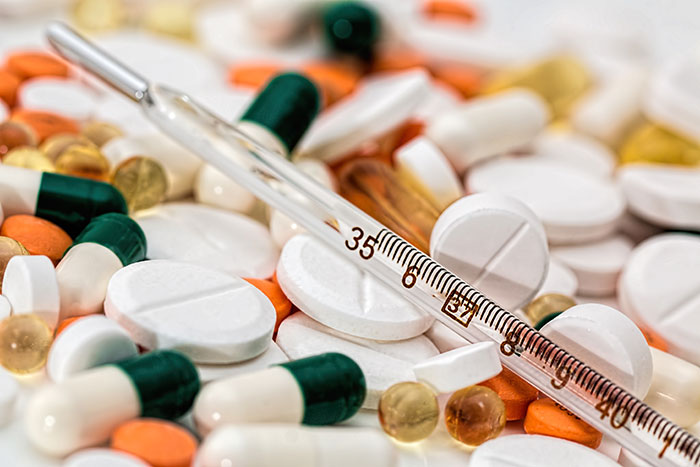 A dispensary is a place that prepares and provides medication to people and these can be found in schools, hospitals, prisons or in stores. Due to the types of products they keep on-site, and the large amounts of money involved, protection for dispensaries is crucial for the safety of the staff, the company and the wider public. Throughout this blog post, we will discuss what protection products are available for dispensaries and how they might be useful.

Why Do Dispensaries Need Protection Products?
Dispensaries are popular targets for criminals because of the medication they hold. Some of the medication on-site could be expensive, hard to get hold of or have a high street value, making them an attractive target. This also includes medical marijuana dispensaries, which are becoming more prevalent in the UK, the US and other countries around the world. For these reasons, having a security plan and the right protection products must be in place in dispensaries.
What Protection Products Should Be Utilized By Dispensaries?
Dispensary protection can come in a variety of forms. Each dispensary will have their own security system in place, whether they are an individual store or part of a wider company and in some countries, legal requirements may also come into consideration.
Some of the security measures available for a dispensary could include the following:
Security Guards: The employment of security guards adds an additional layer of protection to a store. Not only can they deter criminals, but they can welcome good customers and oversee the general activities within the store. Good security guards will not scare away honest customers and will help to keep the store safe.
Access Control Systems: These systems are implemented to control who can, or cannot, view or gain access to a restricted system or area. There are numerous options when it comes to access control systems but can come in the form of key locks, badge systems and biometric systems.
Video Surveillance: Whilst these systems do not actively prevent theft, they can help to deter those who may be considering carrying out an unlawful act. They also support companies in identifying thieves and their counterparts, if they have any.
Physical Barriers: In addition to the above, products can be manufactured to protect staff and the drugs kept on-site from being stolen. In the following section, we will discuss what products Armortex manufactures for the highest level of safety measures.
What Products Are Available With Armortex?
Whether the key is theft prevention, added security for staff, or compliance with law enforcement regulations, or a combination of the prior mentioned, Armortex has a range of products available.
Fiberglass Panels: Ballistic-resistant fiberglass panels are frequently used in courthouses, schools and shops to provide an extra layer of security between staff and customers.
Doors: Bullet and blast-proof doors can be placed as the shop's main door, but also between the customer shopping area and the pharmacy.
Transaction Drawers: To protect the money on site, transaction drawers can be manufactured to specific styles and sizes to suit the dispensary set up.
If you would like more information on installing protection products in your dispensary or are ready to make a purchase, please contact a member of the Armortex team and we will be happy to help.
@armortex #armortex #safety #security #bulletresistant #architect #remodel #windows
Categories: