About Polyrey High Pressure Decorative Laminate
Brochures

Polyrey High Pressure Decorative Laminate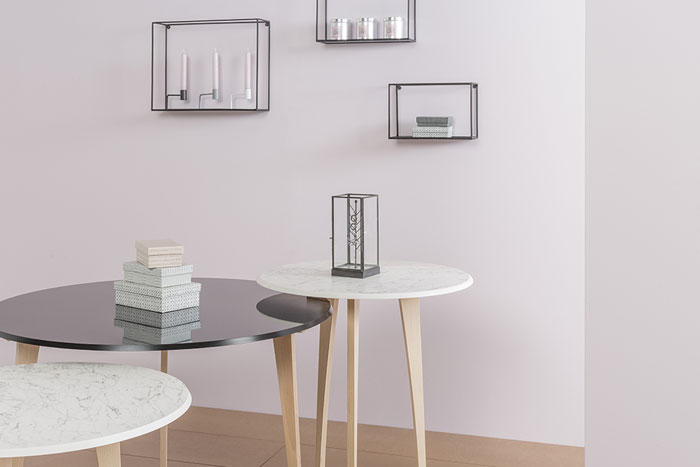 ©Polyrey

Polyrey High-Pressure Laminate (HPL) is a decorative, versatile, robust and hygienic surface ideal for both horizontal (worktops, furniture) and vertical (doors, partitions) surfaces. Due to its high resistance to external stress it is suitable for high-traffic public environments such as retail, hotel, offices, education facilities, hospitals, and healthcare centers.

Polyrey High Pressure Laminate is composed of layers of kraft and decorative paper impregnated with thermosetting resins. It offers outstanding durability with superior resistance against impact, abrasion and general surface wear. It is suitable for bonding to all types of substrate (wood, mineral, honeycomb etc.) and can be cold-bent or post-formed for curved surfaces. The non-porous waterproof surface and the Sanitized® antibacterial treatment is especially suited for projects in hospitals, schools, and catering environments, where hygiene and food safety play a major role.

The Polyrey collection includes solid colors, wood, stone, abstract and metal designs. A wide range of textures creates the perfect finish for a striking surface. The choices include textures that enhance the wood or stone effect or add a unique touch through satin, soft or brilliant properties. Surfaces that require a very sophisticated finish that always looks good, will find the perfect solution in the "Touch" finish. It is a fingerprint-resistant surface, easy to clean, abrasion resistant, and repairable.

Polyrey HPL is available in different sheet sizes, including a large sheet size of 307 x 132 cm and door sizes of 245 x 124 cm and 215 x 97 cm.

Polyrey offers personalized laminate solutions, Polyrey Signature, for unique projects. The composition of the Signature product is the same as the Polyrey HPL laminate. A core composed of layers of kraft paper impregnated with thermosetting resins, a decorative sheet and a protective overlay which provides excellent surface resistance. The usual decorative sheet is replaced with the customer's personalized design which is printed on white paper.

Single image, multi-images or fresco can be printed on 5 different sheet sizes. Polyrey Signature is crack, impact, abrasion, scratch, heat resistant, easy to maintain and resistant to chemical and household products. It can be used on doors, tables, worktops, wall panelling, partitions, furniture, lockers, signage etc.

Specially designed for refined projects in furniture making and elegant interiors, Polyrey Monochrom Vibration is a through-color core laminate with a white or extra black core. It allows the creation of clean lines without visible edges. Monochrom Vibration is available in smooth and textured finishes which recreate the feel of natural materials. Its thickness gives it superior scratch and abrasion resistance suitable for intensive high-wear use. Monochrom Vibration comes with a Sanitized® antibacterial grade finish.

Polyrey Monochrom® carries the UL GREENGUARD Certification.